About Us
Prescott Woman Magazine is a resource for your family on a wide range of topics, including…Home, Health, and Family.
Founded in 2003, Prescott Woman Magazine published its debut edition in May of 2004. Since then, we've grown and grown, and our readers know what they can expect with each new edition.
Prescott Woman Magazine publishes 6 new editions each year, that's one every other month, not too much, definitely not too little, just right. New editions hit the newsstands the first of August, October, December, February, April and June.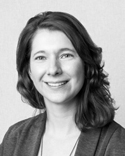 Breeanya Hinkel, creative director & associate editor, is a local freelance graphic designer and owns BJH Designs. She was born & raised right here in Prescott, AZ. She has worked as a graphic designer since 1999, beginning at a Daily Newspaper in Minot, ND. She obtained her degree at Yavapai College and also attended Minot State University. Bree enjoys freelance design work, camping, hiking, road trips and enjoying the beautiful Northern Arizona weather.
---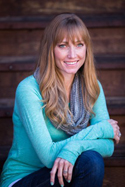 Hilary Dartt is a freelance writer who doubles as a stay-at-home mom to her three children. She grew up on California's central coast, and earned a Bachelor's Degree in Creative Writing at Long Beach State. In 2003, she moved to the Prescott area to work as a reporter at the Daily Courier, where she worked for four years before she and her husband started their family.
---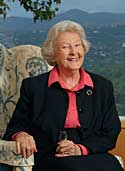 Elisabeth Ruffner is a historian and writer whose lifelong activities as a volunteer and businesswoman have seen her engaged in library, historic preservation and open space concerns locally, state- and nation-wide. A recipient of many honors and awards, she has most recently been named a Culture Keeper in preparation of the 100th anniversary of Arizona statehood in 2012, as well as a History Maker by the Arizona Historical Society, Phoenix Chapter. Ruffner was the recipient of the 2010 Arizona Governor's Award for the Arts, sponsored by the Arizona Commission on the Arts, for individual achievements in promoting the arts and culture in attaining quality of life, educational excellence and economic health in Arizona.
---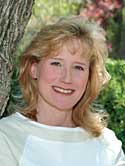 Monica Kaplan, a Prescott resident since 1984, graduated from Northern Arizona University with a bachelor's degree in journalism. She has written for several newspapers as well as been a radio news reporter. She and her husband Brad have two children, Rachel and Trevor.
---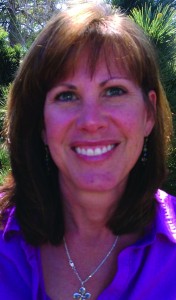 Lisa Watters Lain graduated from Prescott High School and went on to obtain her masters degree from Northern Arizona University.
She married her college sweetheart, Ken, and has four children. Her garden advice can be heard each week on the "Mountain Garden"
radio hour broadcast through KQNA 1130AM & 99.9FM, also heard on signals KJAZZ 89.5FM, KJZP 90.1FM. Throughout the week Lisa can be found at Watters Garden Center.
---
Amanda Lane is an outdoor enthusiast who has lived in Prescott most of her life. She has managed multiple outdoor retail stores in
town. In 2011 she became one of the owners of The Hike Shack where she currently is the owner, buyer, and manager. She lives in the Granite Dells area so often on nights and weekends you can find her out there on a bike, hiking, or climbing with her dog, Pollo. During the weekdays, when she is not working at a local camp, you can find Amanda at The Hike Shack on the Courthouse Square in Downtown Prescott.
---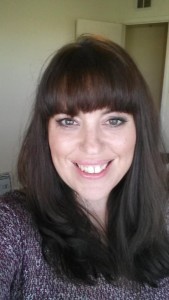 Meredith Stahler is a grant writer and contract specialist with Adult Care Services, Inbound Marketing Specialist with Sensible Marketing, Children's Ministry Director at Trinity Presbyterian Church, and professional mom of two spunky kids.  Meredith worked as a reporter in Tombstone, AZ for seven years before moving to Prescott four years ago.  In her spare time she sings in the newly formed Prescott Chorale, and volunteers at The Margaret T. Morris Center.