"If you find it in your heart to care for somebody else, you will have succeeded." – Maya Angelou, writer of poetry, essays, and memoirs
The story of the James Family Heart Center at Yavapai Regional Medical Center (YRMC) is a mosaic of aspirations, experiences, and achievements.
From the perspective of a patient whose life was saved, the James Family Heart Center is the reason they awaken each day. For a nurse who helped launch an important Heart Center program, it's a point of pride. And for a cardiovascular specialist, the Heart Center is an opportunity to save lives using leading-edge technology.
In this issue of Prescott Woman Magazine, eight James Family Heart Center leaders share their cherished memories and professional accomplishments—all which have contributed in some way to the growth of exceptional cardiovascular care in our community.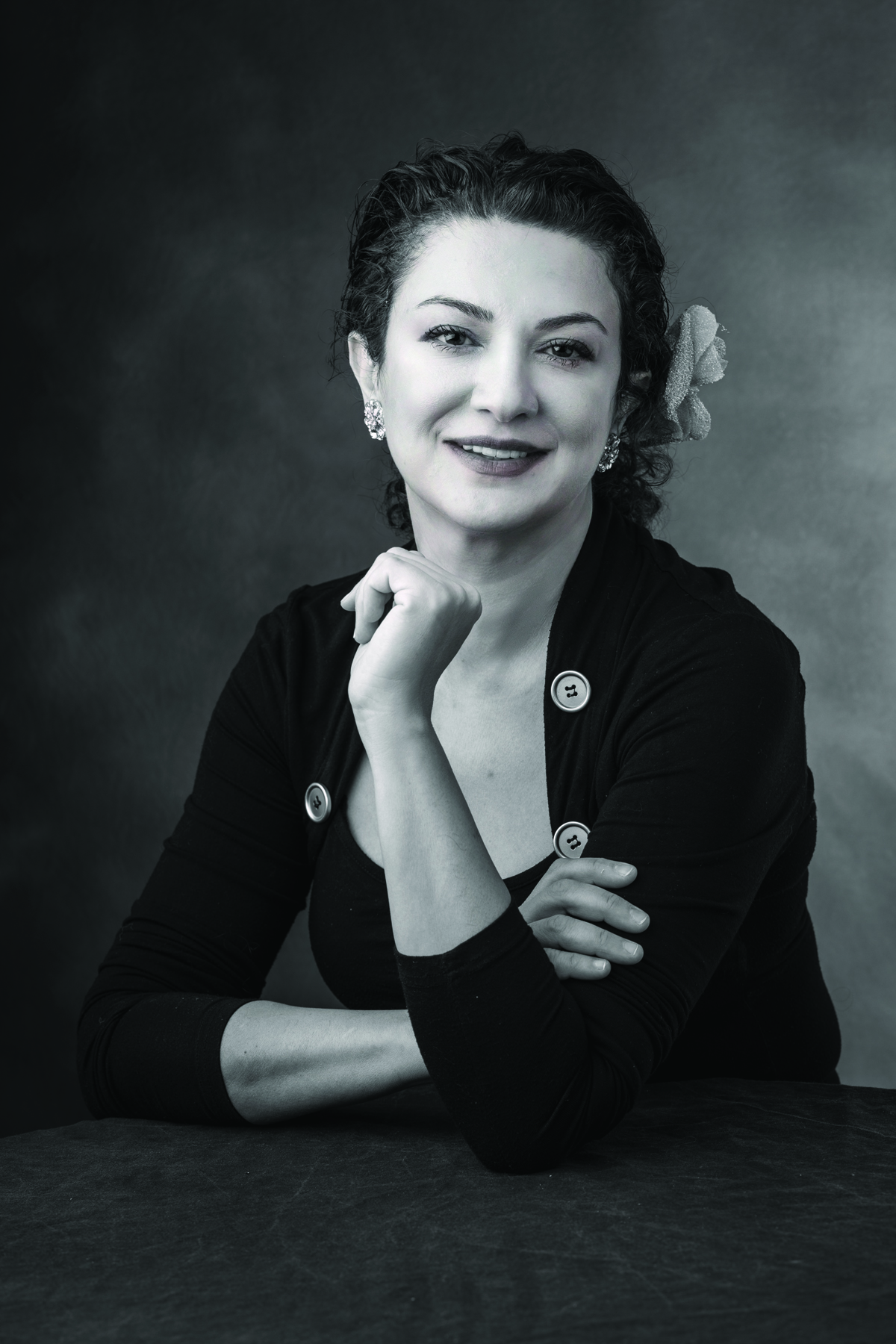 Saina Attaran, MD, MRCS, FRCS
Cardiothoracic Surgeon
My Origin Story
When I was eight years old, my father gave me a toy medical set. It came with a stethoscope, otoscope, thermometer, bandages—all fun stuff for a child. I would wear the stethoscope around the house and ask my family if I could listen to their hearts. That's when I decided to become a heart surgeon. And I never gave up on that dream.
My Milestone Project: Heart Valve Disease Awareness
Heart valve disease is very common in our community. In the United States, we know at least 13 percent of people born before 1943 have some form of heart valve disease. We also know that many people are unaware they have this condition. They're asymptomatic or they attribute their symptoms to aging. When they do seek treatment, their condition is often advanced.
I want everyone in our community–the public and healthcare providers–to understand the subtle symptoms of heart valve disease. This is my cause. Older adults who have shortness of breath or difficulty catching their breath should talk to their physician about getting an echocardiogram*. I'm also involving primary care physicians in this heart valve disease awareness project.
I love everything about this community: the people, spirit, and scenery. I call Yavapai County my very own excluded heaven. And helping the people of my community keep their hearts healthy is a privilege.
*An echocardiogram – also called an ECHO – checks how the heart's chambers and valves are pumping blood through the heart.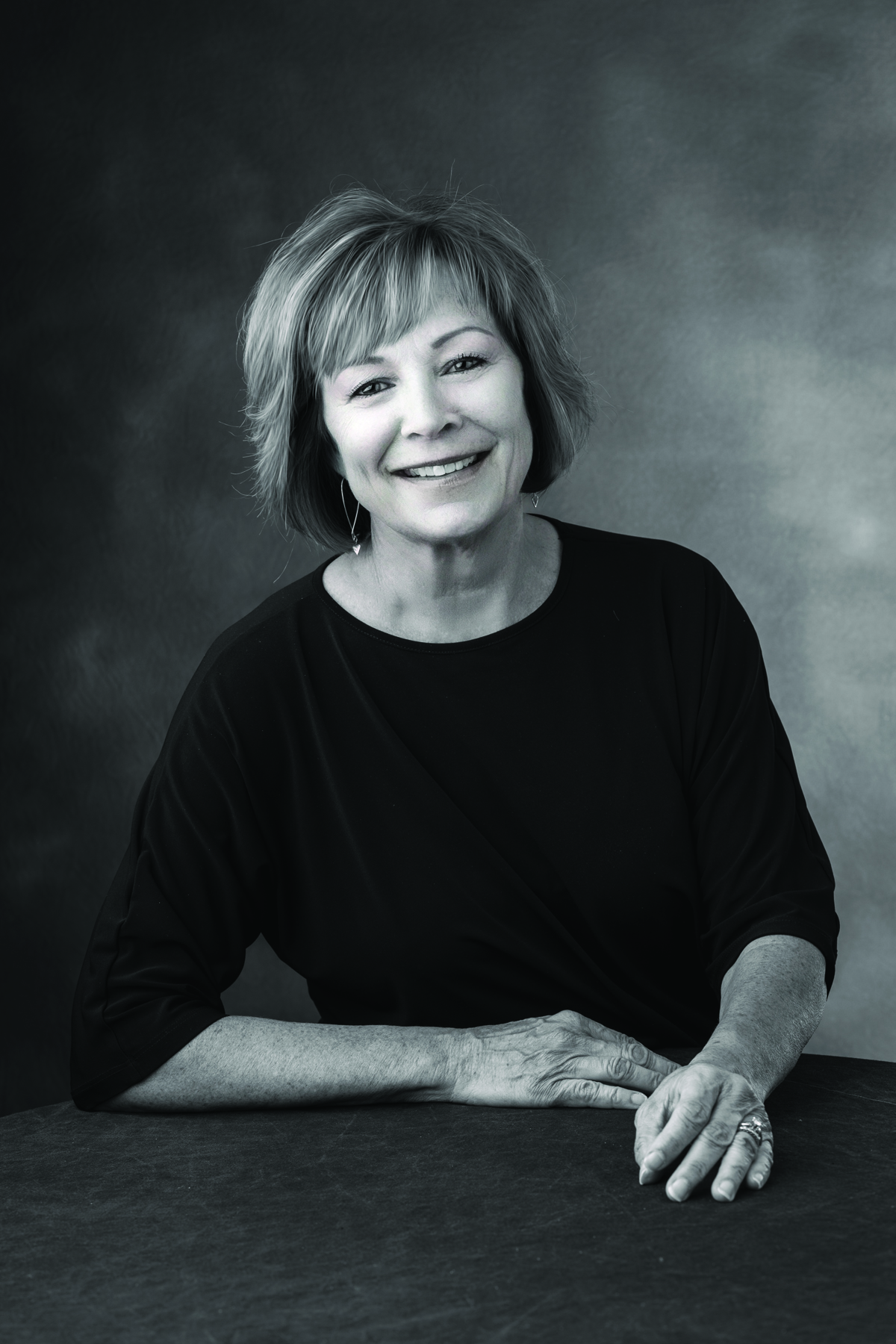 Jeannie Dew, RN, BS, MBA
Director of Surgical Services
My Origin Story
A love of science and great public school teachers sparked my desire to become a nurse. Growing up, college was an expectation. When I decided to go into nursing, I was fortunate that we had one of the best programs in the country right in my hometown.
My nursing career has given me incredible experiences. Mentors have encouraged me to pursue advanced degrees, try different specialties, and take on leadership opportunities. These people have guided me professionally and become lifelong friends.
My Milestone Project: YRMC's Heart Program
Preparations for the launch of YRMC's open heart surgery program were in full swing when I came on board in 2006. We were immersed in myriad details: developing policies, passing state inspections, anticipating emergency scenarios. At the same time, we were all committed to the long-term vision of creating a heart program to address the cardiovascular needs of our community and keep our patients at home.
My role was to ensure all supplies, equipment, and staff were ready for that first open heart surgery. There were dry runs to practice our roles, trim response times, and ensure we were fully prepared. Thanks to that dedicated team, the first surgery was a success.
Today, the James Family Heart Center at YRMC is a referral center, and our team is still committed to that original vision of serving the cardiovascular needs of our community.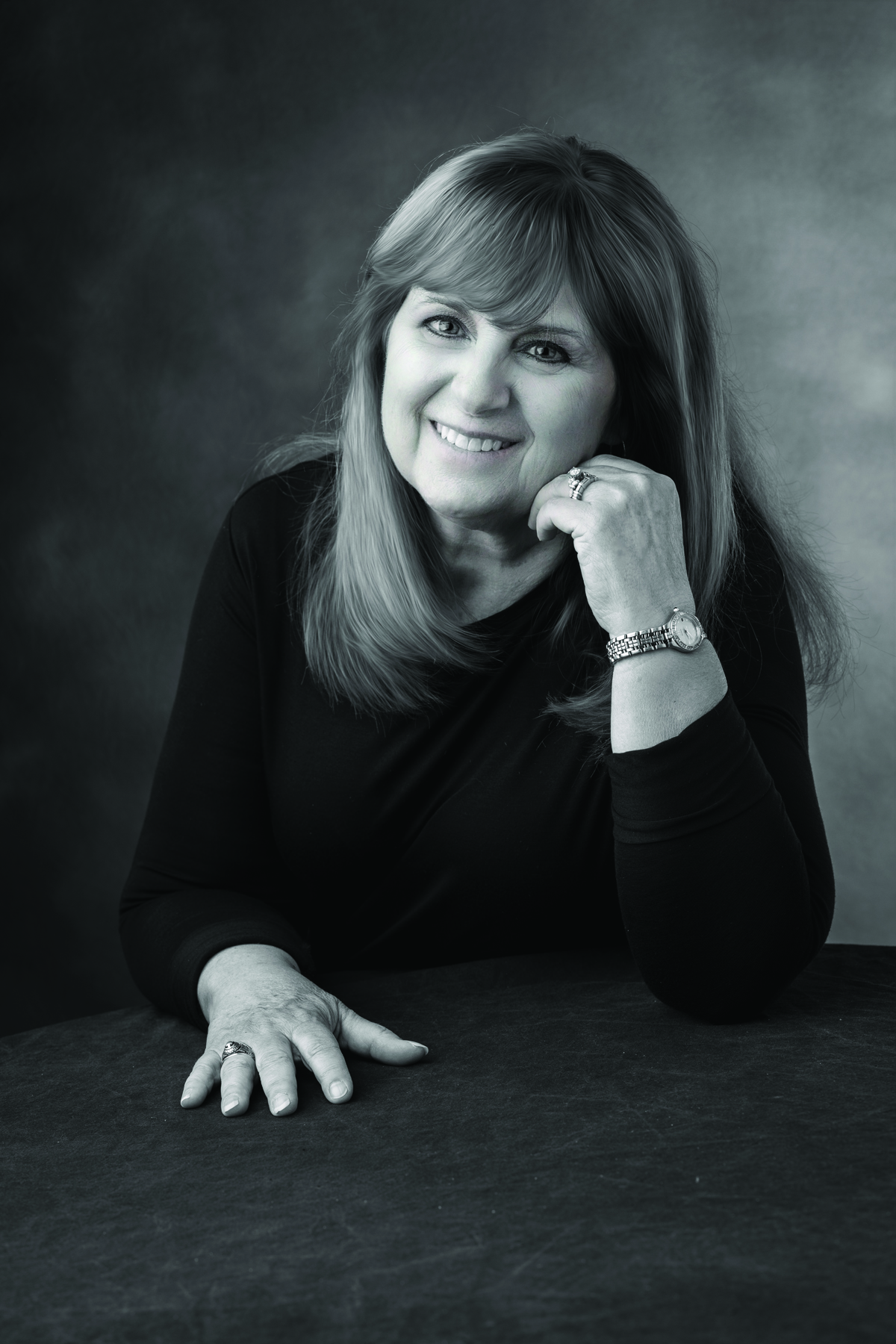 Liz Friede, RN, BSN
Director of Critical Care Services
My Origin Story
Earlier in my nursing career, I traveled the world with the IndyCar/Championship Auto Racing Teams providing medical services. It's called motorsports medicine. People are always curious about nursing in the world of IndyCar racing. I compare it to working in an Emergency Department. Your shift could include anything from a simple suture repair to the removal of a foreign object from a patient's eye to a full-blown trauma.
No matter where I practice nursing, my goal is to always provide patients the best, evidence-based care possible. Staying open to innovation is also an important part of being a nurse in any environment.
My Milestone Project: Cardiovascular Intensive Care Unit
I was involved in the initial launch of YRMC's Heart Program. At that time, I trained staff to care for patients after heart surgery. It feels like I've come full circle with our recent major initiative—the complete rebuild and expansion of our Cardiovascular Intensive Care Unit.
Our Heart Program is growing quickly and our CVICU is important to the scope of care we provide. I worked with a team on the floor-to-ceiling design of the space. This meant outfitting the patient rooms with equipment, including a patient-lift system.
Our new state-of-the-art CVICU ensures our team is prepared for innovations in cardiac surgery and advances in the care of patients following cardiac surgery.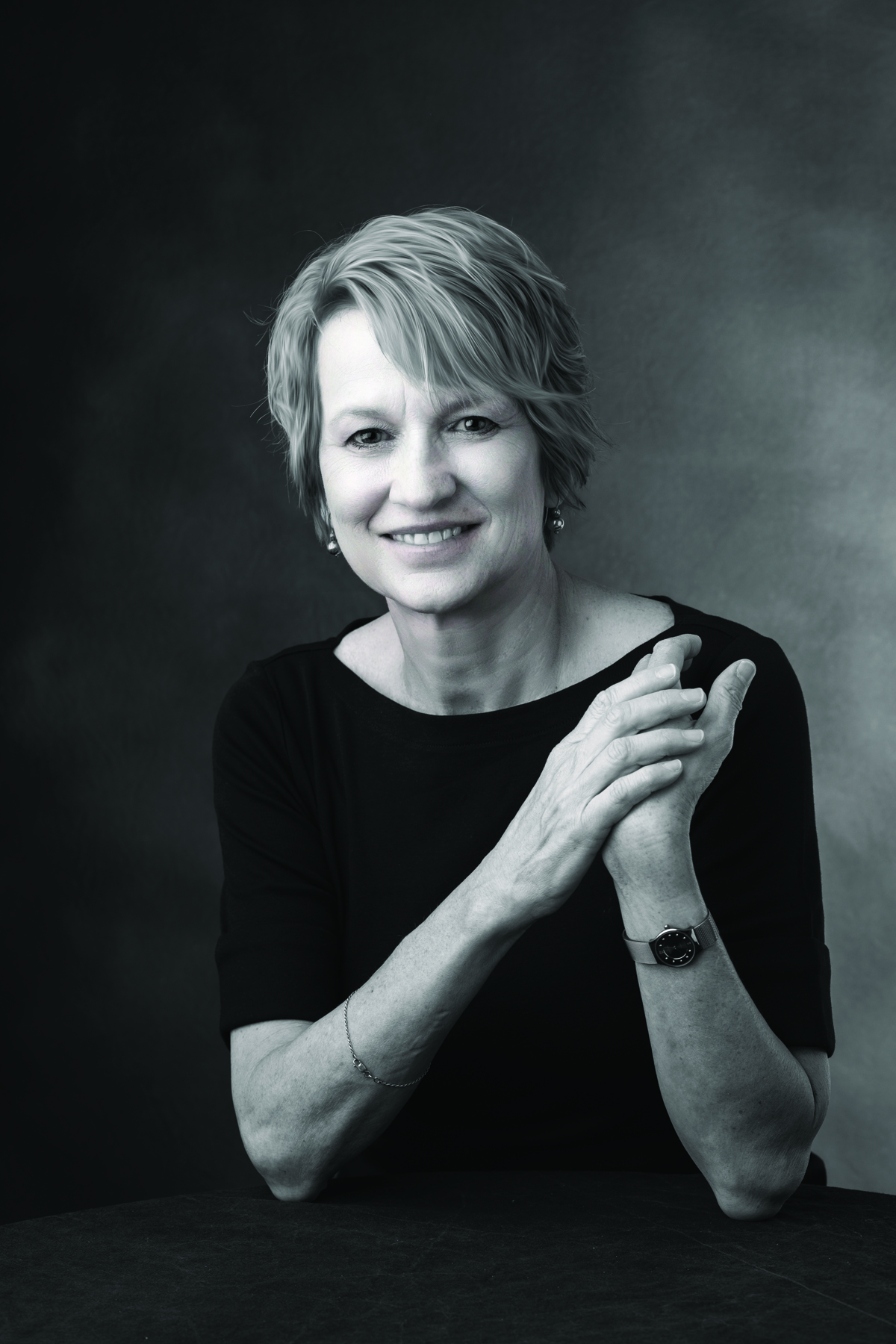 Andrea Klein RN, BSN, CDCES, CCRP
Director of Preventive Medicine and Wellness
My Origin Story
People describe the nursing profession as a calling. It certainly felt that way to me. My parents say I talked about becoming a nurse at a very young age. My favorite TV shows as a kid included unflappable nurses who were the ultimate patient advocates. I also volunteered at our local hospital as a candy striper.
My nursing career has given me diverse opportunities. Since joining YRMC in 1983, I've worked as a med-surg nurse and cared for patients in the Post-Anesthesia Care Unit. Eventually, I joined Cardiac Rehabilitation and Diabetes Education. This type of nursing is very satisfying. We give people recovering from heart attacks and other life-changing events, the tools to lead healthy lives. 
My Milestone Project: Cardiopulmonary Rehabilitation Monitoring
YRMC's Cardiac Rehabilitation program is part of what's called the continuum of care for heart patients. We're the bridge from the hospital to home.
To most people, YRMC's Cardiac Rehabilitation facilities look like fitness centers with treadmills and stationary bicycles. But, there's a big difference. Our Cardiac Rehabilitation professionals advise and monitor people as they work out. We also have sophisticated equipment that tracks our patients' every heartbeat.
Recently, we launched a new state-of-the-art cardiac monitoring system. Our team worked together to customize the system. Now, we're capturing even more data on the performance of our patients' hearts, tracking their progress, and tailoring exercise programs.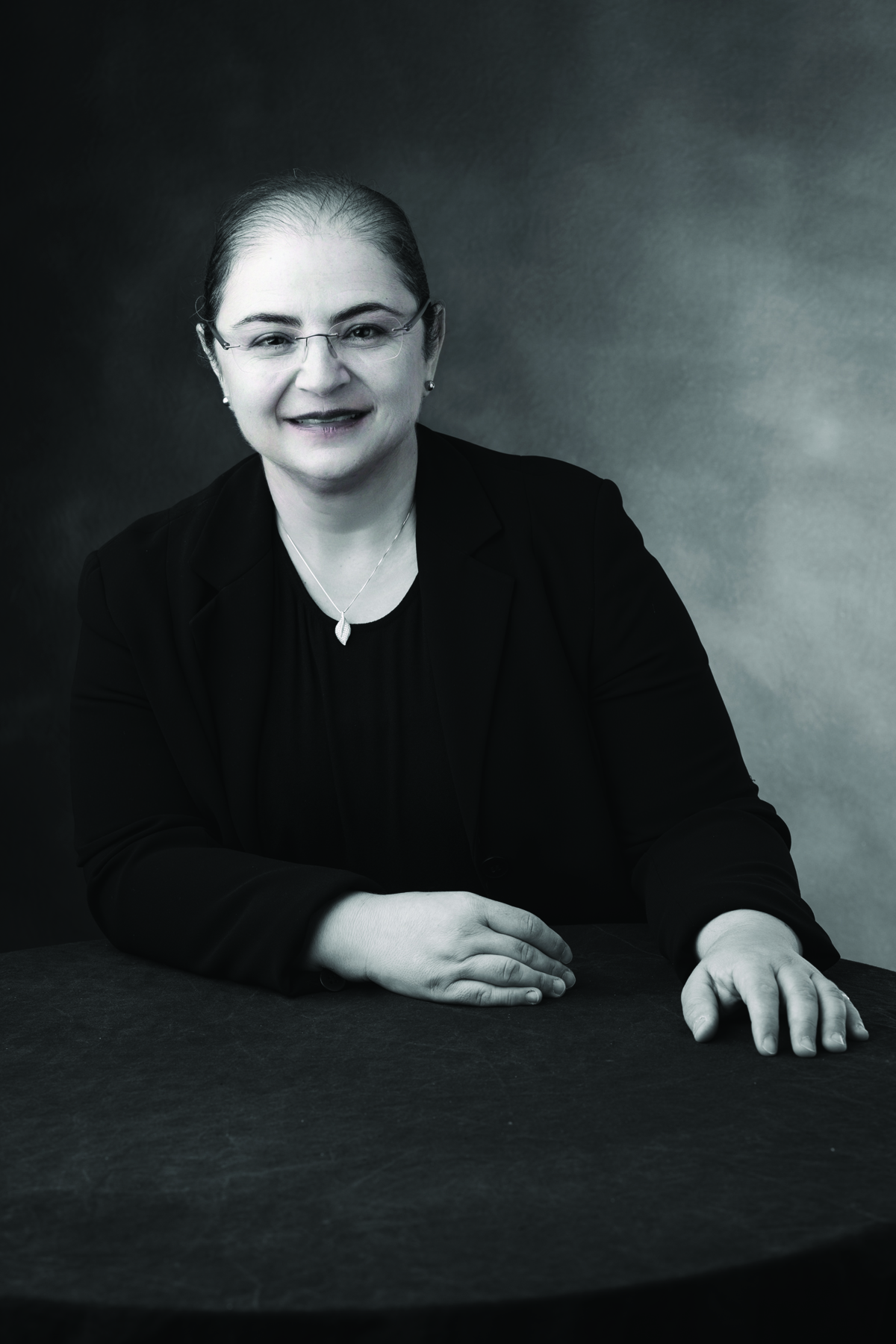 Soundos Kasser Moualla, MD, FACC, FSCAI
Director of Structural Heart and Co-Director of Cardiac Catheterization Laboratory
My Origin Story
Growing up, I would put my ear on my father's chest and listen to the whooshing sound of his heart murmur. I was only four years old when he was diagnosed with heart valve disease. I told people: When I grow up, I'm going to be a heart doctor for my dad. Eventually, my father had open heart surgery at Mayo Clinic in Rochester, Minnesota. I returned to Mayo years later for my medical residency and interventional cardiology fellowship. My experiences–along with the support and guidance of my parents and mentors–guided me on my career path.
My Milestone Project: Structural Heart*
From the day I joined the James Family Heart Center in 2017, our team has worked to expand the Structural Heart Program*. Our efforts have brought services to patients that were only available in Phoenix. Our teamwork also helped launch a regional referral heart center, implementing the vision of Dr. Pierre Tibi, the James Family Heart Center Medical Director, and YRMC's administrative leadership.
Growing talent from multiple disciplines–Anesthesiology, Cardiac Imaging, Cardiac Catheterization and Surgery–was key to fulfilling our mission. This team collaborated to develop excellent structural heart services. Today, the Heart Center offers every major structural heart procedure. Launching the Valve Clinic was also paramount to expanding the program and incorporating a multidisciplinary team approach to patient care.
The needs of the patients always come first with our Structural Heart Program. These patients have left their fingerprints on my heart. They will continue to be my motivator.
*Structural heart programs feature minimally invasive heart surgeries, which use small incisions to treat a variety of heart and valve conditions.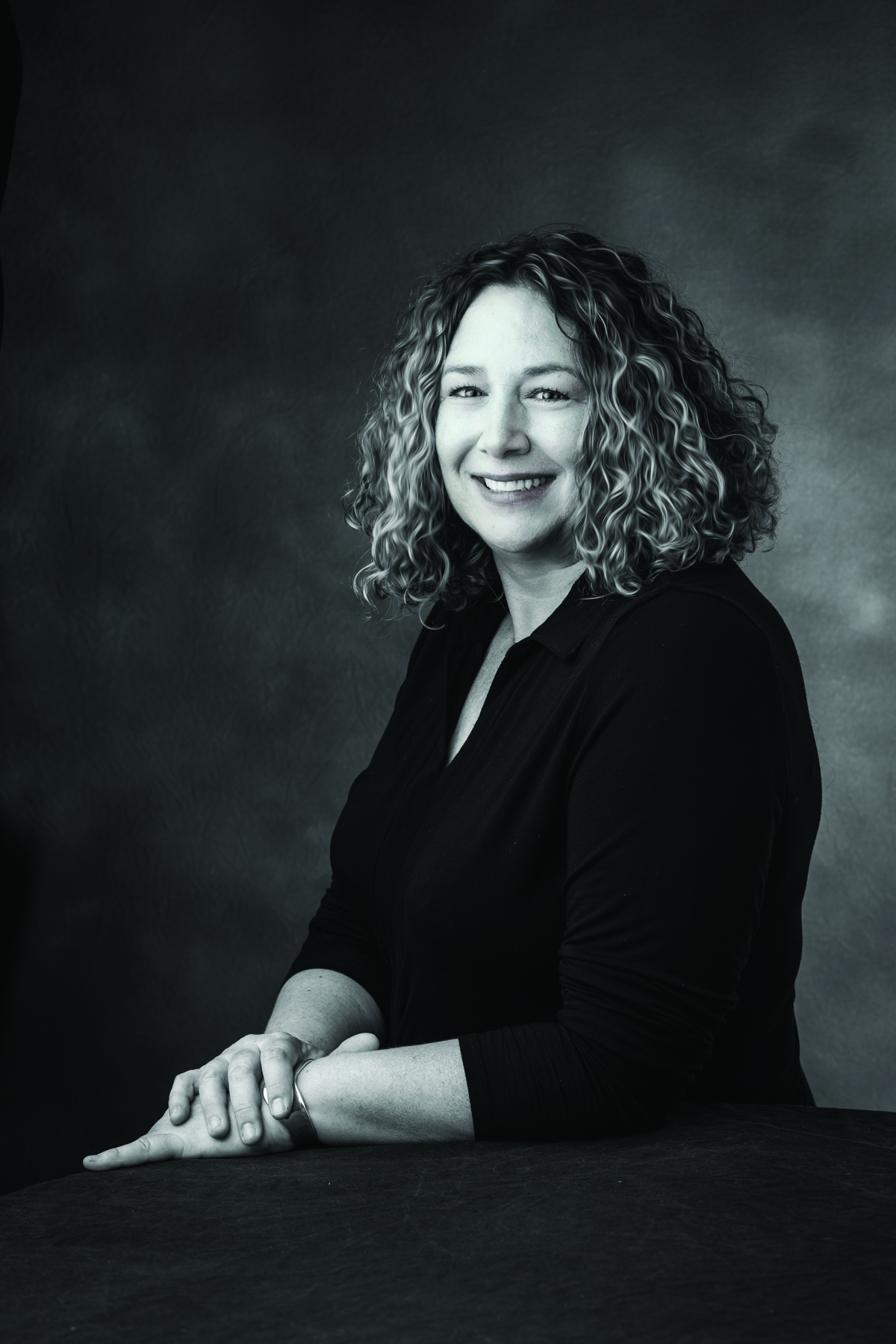 Gwen Rhodes, RN
Structural Heart Coordinator
My Origin Story
I'm the mother of a child with a chronic illness. Any parent who has gone through this understands how immersed you become in caring and advocating for your child. Fortunately, the nurses and doctors who took care of my son were exceptional. They were an inspiration to me.
My friends who are nurses recognized I had a passion for caring and educating. They encouraged me to pursue a nursing career.
My Milestone Project: Transcatheter Aortic Valve Replacement*
I was working in YRMC's Cardiovascular Intensive Care Unit–which I loved since bedside nursing is my joy–when I was recruited to help start the TAVR Program.
Surgical Services, Cardiovascular Services, and other YRMC Departments came together to launch TAVR. The hospital set a mid-November 2016 target date for the first TAVR procedure. We met that goal, and in my opinion, exceeded it because TAVR opened the door to YRMC's amazing Structural Heart Program. Since our first TAVR, the Structural Heart team has added a new major procedure every six months to a year.
Today, I work with the Structural Heart team and patients and their families to coordinate care plans. Structural heart procedures involve lots of moving parts and it's my job to make sure everything happens in a timely fashion.
*TAVR is a minimally invasive procedure for people with severe heart valve disease who are too ill to withstand open heart surgery.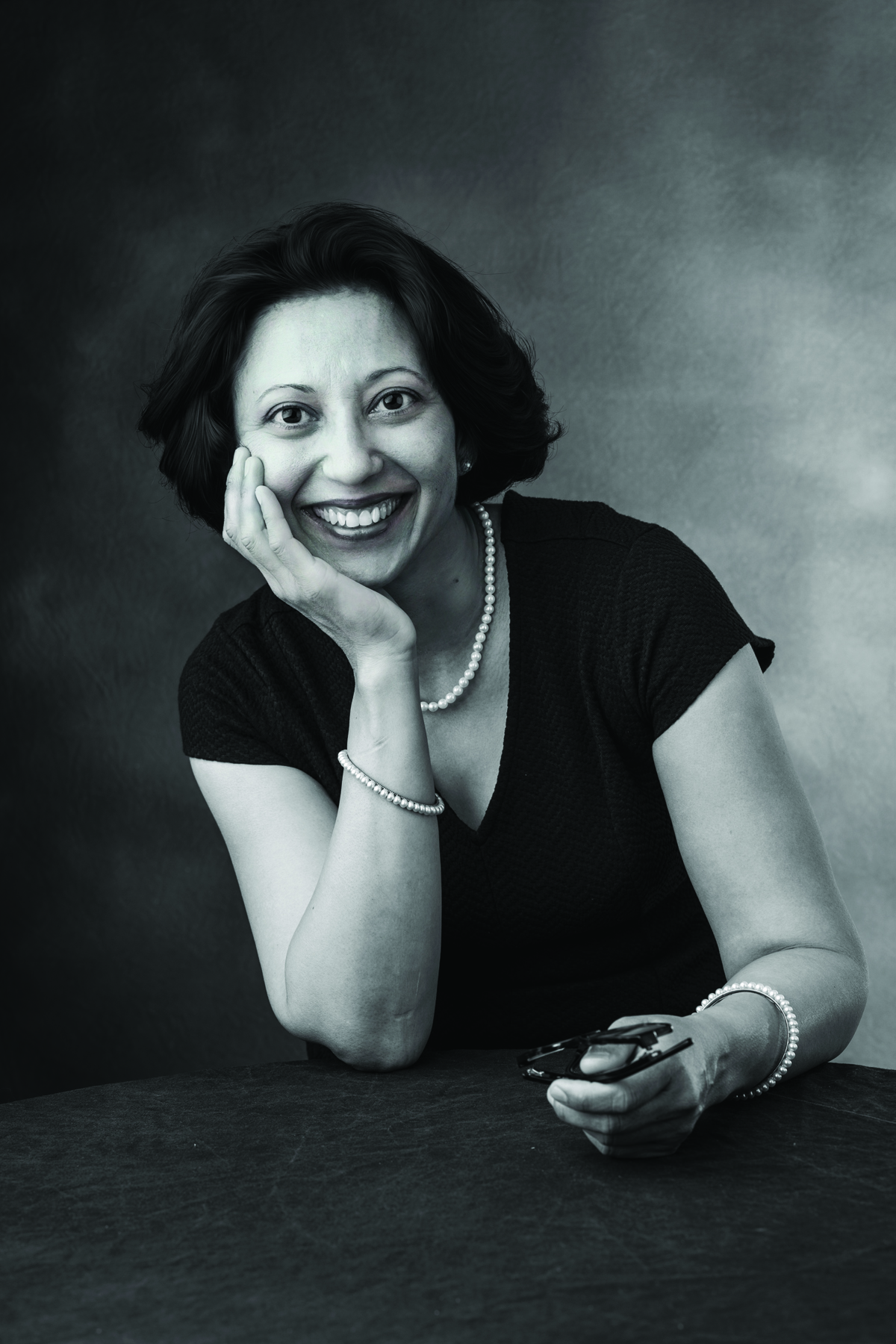 Nisha Tung-Takher, MD
Medical Director of Cardiac Electrophysiology
My Origin Story
Service is important to my family, whether that's as part of the Armed Forces or the medical profession. I grew up watching aunts and uncles go through medical school and specialty training. As a child, I visited them at the hospital. Even then it was gratifying to see the care they provided. I was determined to follow in their footsteps. 
Unfortunately, heart disease and sudden cardiac death runs in my family. That influenced my decision to pursue a career in cardiac electrophysiology. It also has made my work even more fulfilling.
My Milestone Project: Cardiac Electrophysiology
Many older people in the Quad Cities have arrhythmia or abnormal heart rhythms. YRMC's leadership knew this health issue needed to be addressed. That's why they decided to launch the Cardiac Electrophysiology Program.
I was recruited to develop the program. We outfitted two procedural labs: the Electrophysiology Lab at the Heart Center and the Outpatient Device Clinic at YRMC PhysicianCare Cardiology. We also purchased equipment and hired a team of electrophysiology nurses and technologists.
In mid-August 2015, the Cardiac Electrophysiology team performed its first procedure. Since then, the program has continued to grow. We treat arrhythmias with ablation using radiofrequency or cryoablation and implant pacemakers, defibrillators, and cardiac resynchronization therapy devices for heart failure. I closely manage the devices with remote device monitoring. It's work I love as much as I love my patients.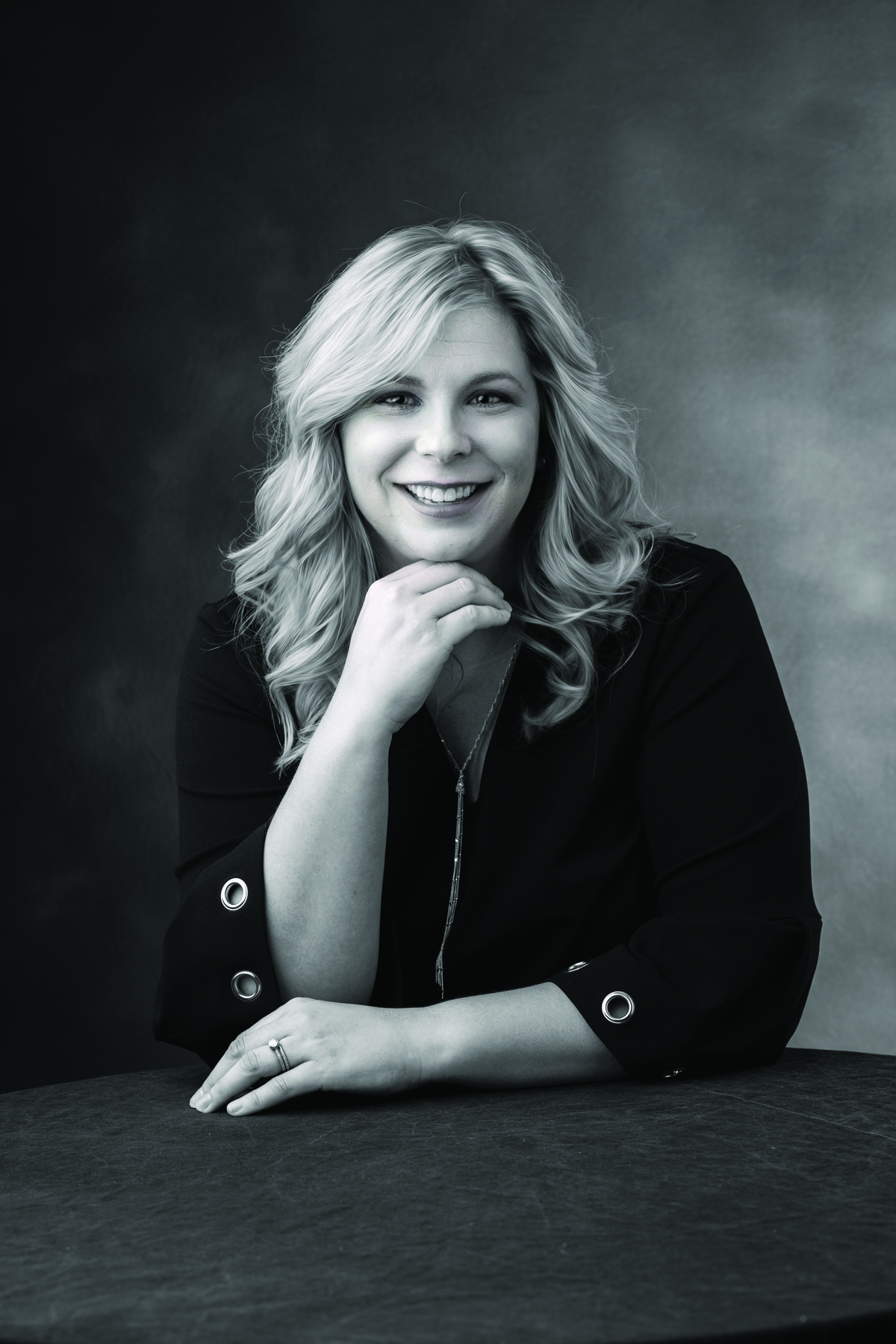 Lauren Weedon, RN, MSN
Director of Cardiovascular Services
My Origin Story
Most of my big extended family works in healthcare–pharmacy, x-ray technology or nursing–so when we get together there's lots of shop talk. Growing up, my grandmother would take me aside and talk to me about why she was a nurse. She shared experiences she had as a hospital nurse in Australia, where her career began. Those conversations helped me understand the uniqueness of the nurse-patient relationship. They're why I'm a nurse today.
My Milestone Project: Cardiac Catheterization Laboratories
The Heart Center's Cardiac Catheterization Labs are the lifeblood of our Structural Heart Program. It's where our interventional cardiologists–along with radiologic technologists and nurses–perform live-saving, non-surgical heart procedures.
Since taking the Cardiovascular Services director position in 2016, I've helped launch many important programs. But for me, the recent development of our new Cardiac Catheterization Lab and the remodel of the existing Cardiac Cath Lab were career highpoints. Because these facilities are so critical to our patients, they could be nothing but the best.
With this in mind, we selected advanced technology that was the first of its kind in the western United States. We also considered the Cardiovascular Services team: How could Cath Lab functionality support their work? These projects helped me truly understand the meaning of the phrase "thinking outside of the box." It was incredibly gratifying when we began caring for patients in these amazing facilities.
For more information, visit www.yrmc.org or call 928.445.2700.