Money & Finance
Navigating the financial world.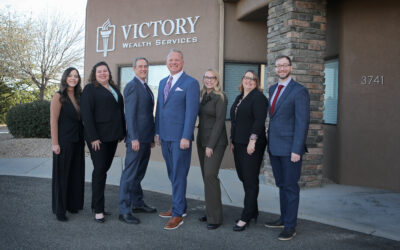 Working for one of the largest financial institutions in the country, James excelled in helping others reach their financial goals. However, he knew independence was the key to truly going above and beyond for the people he served. He wanted to work for his clients' best interests, not the company's. With a firm commitment to the principles of his fiduciary duty, James founded Victory Wealth Services in Prescott
James leads an experienced team with the singular focus of helping clients achieve victory. He understands that building and implementing a successful financial plan requires a collaborative effort. To that end, he assembled a team of professionals who share his unwavering commitment to their clients.
read more