Art N' About
Featuring area arts and events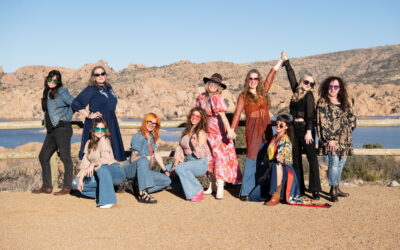 Local business owners Cecilia Lookingback and Candace Devine believe that when women come together, authentically, they can achieve powerful results.
Since the two met, they have cross collaborated on many projects, sponsoring and promoting each other's brands. The latest example of that: their brands will work together during the Pure Imagination Festival on May 20 in Prescott, alongside a lineup of other local businesses and partners.
The relationship Cecilia and Candace have developed is about an even bigger movement: women empowering women. Candace said she'd love to see businesses cross collaborate on a larger scale, choosing female-led partners to support one another.
read more