Art N' About
Featuring area arts and events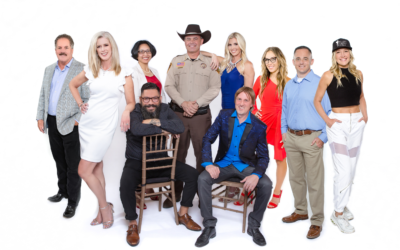 It's that time again! Dancing for the Stars is the Boys & Girls Clubs' signature event and major fundraiser of the year and will take place September 9 (Opening Event) and 10 (Main Event/VIP Reception).
The event has grown to raise a significant portion of the organization's annual budget, strengthening the Clubs' operation. Dancing for the Stars consists of an exciting friendly competition in which local celebrities are paired with professional dancers to perform a wide variety of dances, in a fun and dazzling event. All proceeds stay local and directly benefit our community youth.
Our local Boys & Girls Clubs are steadfast in promoting greatness in youth and their families through inspirational leadership and transformational programs. Clubs' after-school and summer programs focus on academic success, healthy lifestyles and good character and citizenship. Serving young people with tools and opportunities to help them develop and thrive, the Boys & Girls Clubs also serve the whole family by empowering parents to work outside the home and provide for their household.
read more