Art N' About
Featuring area arts and events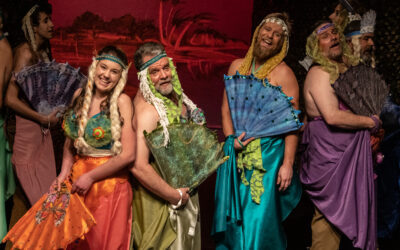 The average American spends nearly half a day staring at a screen. A 2018 Nielsen Company audience report revealed that adults in the United States devoted about 10 hours and 39 minutes each day to consuming media. This includes the use of tablets, smartphones, personal computers, multimedia devices, video games, radios, DVDs, DVRs, and TVs.
The numbers are staggering for everyone, but even more so for youth! Screen time is linked to obesity and an increase in diabetes, especially for children. It is time to bring back the live experience. According to the Merriam-Webster Dictionary, the experience is defined as "direct observation of or participation in events as a basis of knowledge."
So this season, embark on more experiences: enjoy the outdoors, events, and the arts.
read more