Travel & Adventure
Sometimes you have to get out of town.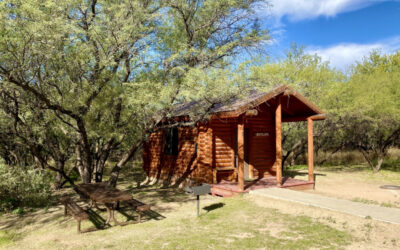 You won't find any expired equines at Dead Horse Ranch State Park in Cottonwood, but the riverfront scenery is just as memorable as the unusual name.
The Ireys family required the state to keep the ranch name when they sold it in 1973. The family chose the moniker after touring several Verde Valley properties in the 1940s. Calvin "Cap" Ireys asked his kids which place they wanted to buy and they replied, "The one with the dead horse." He bought the place in 1950 and the name stuck.
Today, the ranch looks a bit different but retains its rare riparian beauty. It spreads out along the Verde River just across the waterway from Cottonwood's Riverfront Park. Three lagoons keep fresh with river water via the 1870s-era Hickey Ditch water rights that came with the park. A park store, ramadas, playground, restrooms, campsites, and cabins are connected by a system of trails that links to neighboring federal and state lands. Visitors enjoy fishing, swimming, hiking, bird watching, and horseback riding; an on-site riding concessionaire makes the latter easy for everyone.