Empowering Women - Got a Minute?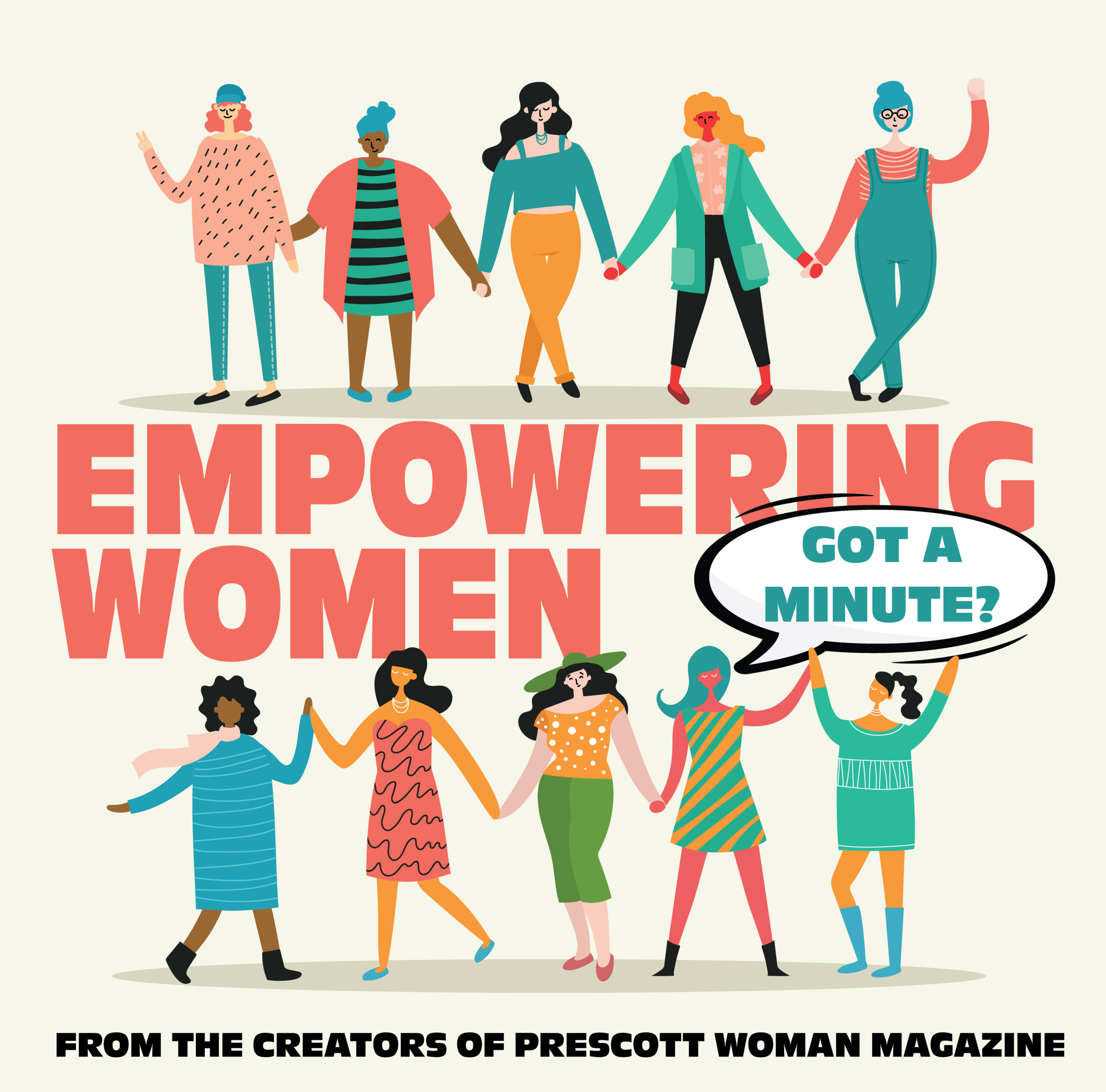 Empowering Women – Got a Minute? celebrates the women leaders within our community. Join our hosts as we introduce you to women that are making a difference in business, health, education, non-profits, and more. ­If you are interested in learning about dynamic women that are working to create a balanced community, this is the podcast for you. From the creators of Prescott Woman Magazine – a bi-monthly publication celebrating women.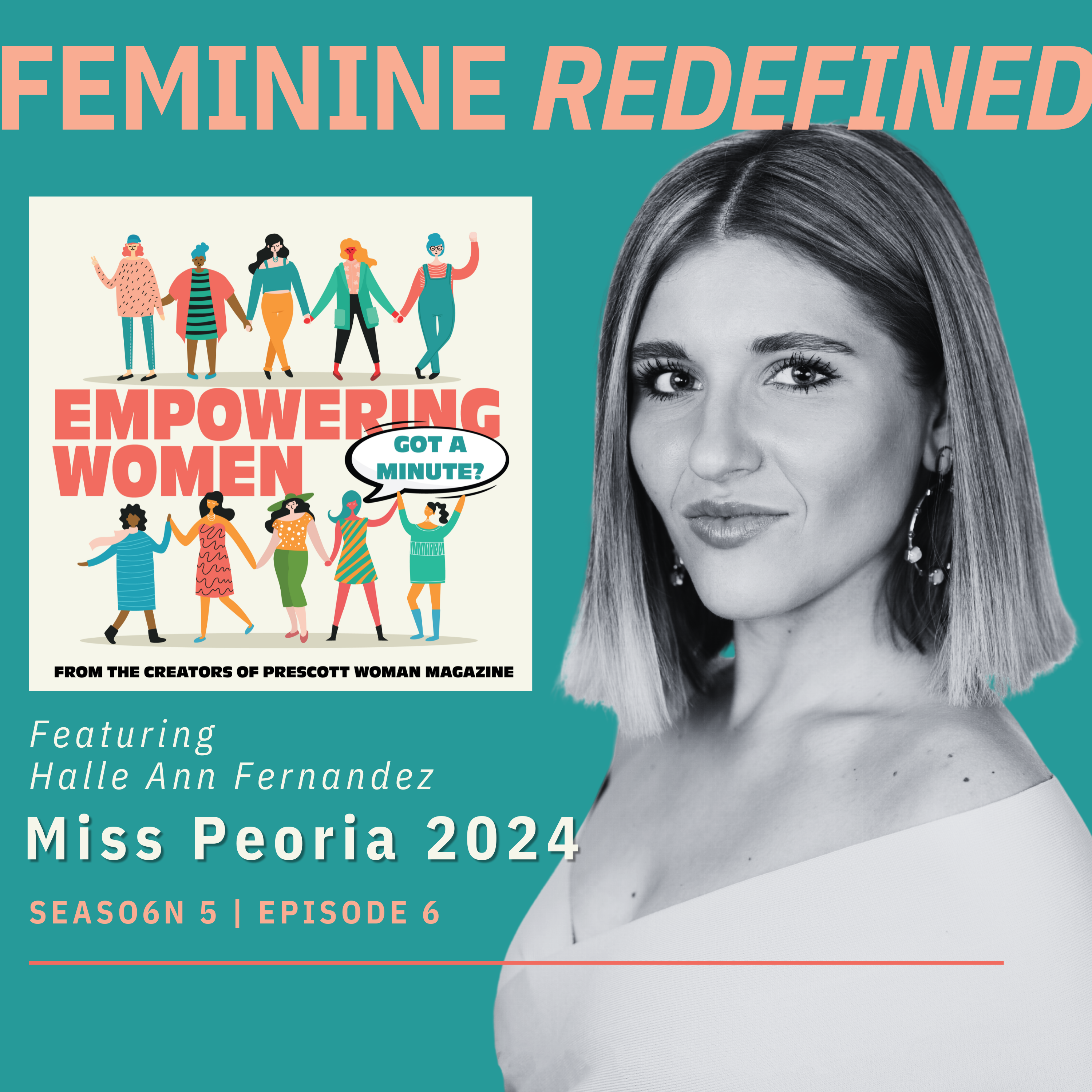 Halle Ann Fernandez is a 22-year-old Prescott resident, born in Brooklyn, N.Y., who is a self-proclaimed "Arizona Transplant". Halle is an accelerated Master's student at Prescott College studying Critical Psychology in the undergraduate program and Outdoor Education Leadership in the Graduate program. When she moved across the country to pursue higher education at Prescott College, she quickly fell in love with the community. She began to immerse herself in service work with local non-profits such as the Prescott Community Cupboard Food Bank and the Western Heritage Center. 
Halle is an Education Specialist for GEM Environmental and a Challenge Course Facilitator at Camp Way. She has held the titles of Miss Prescott 2022, Miss Granite Mountain 2023, and Miss Peoria 2024 in the Miss America Organization. As Miss Peoria, Halle uses her platform to share her community service initiative, 'LNT For You & Me,' where she teaches young children through high schoolers socioemotional skills like empathy, compassion, and boundary setting through Leave No Trace practices. She also uses her platform in the Miss AZ Org. to encourage adolescents and young women to shine in their individuality and authenticity regardless of what others think.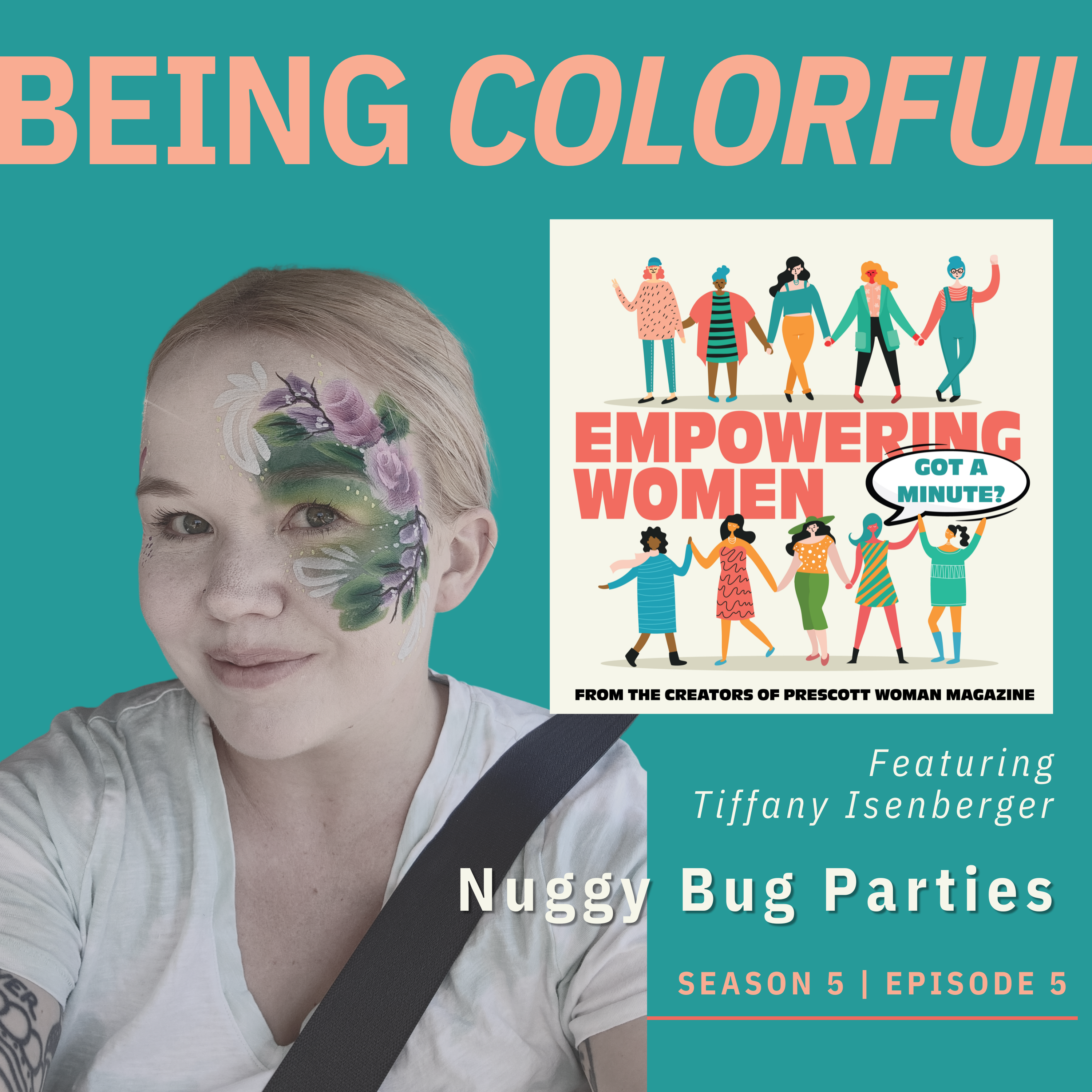 Local mother of three young girls who went from management to opening a face painting business. Nuggy Bug Parties takes on the county fair, rodeo, and many other large events in Prescott including training and staffing other moms and women within the community. 
Learn more at https://www.nuggybugfacepainting.com/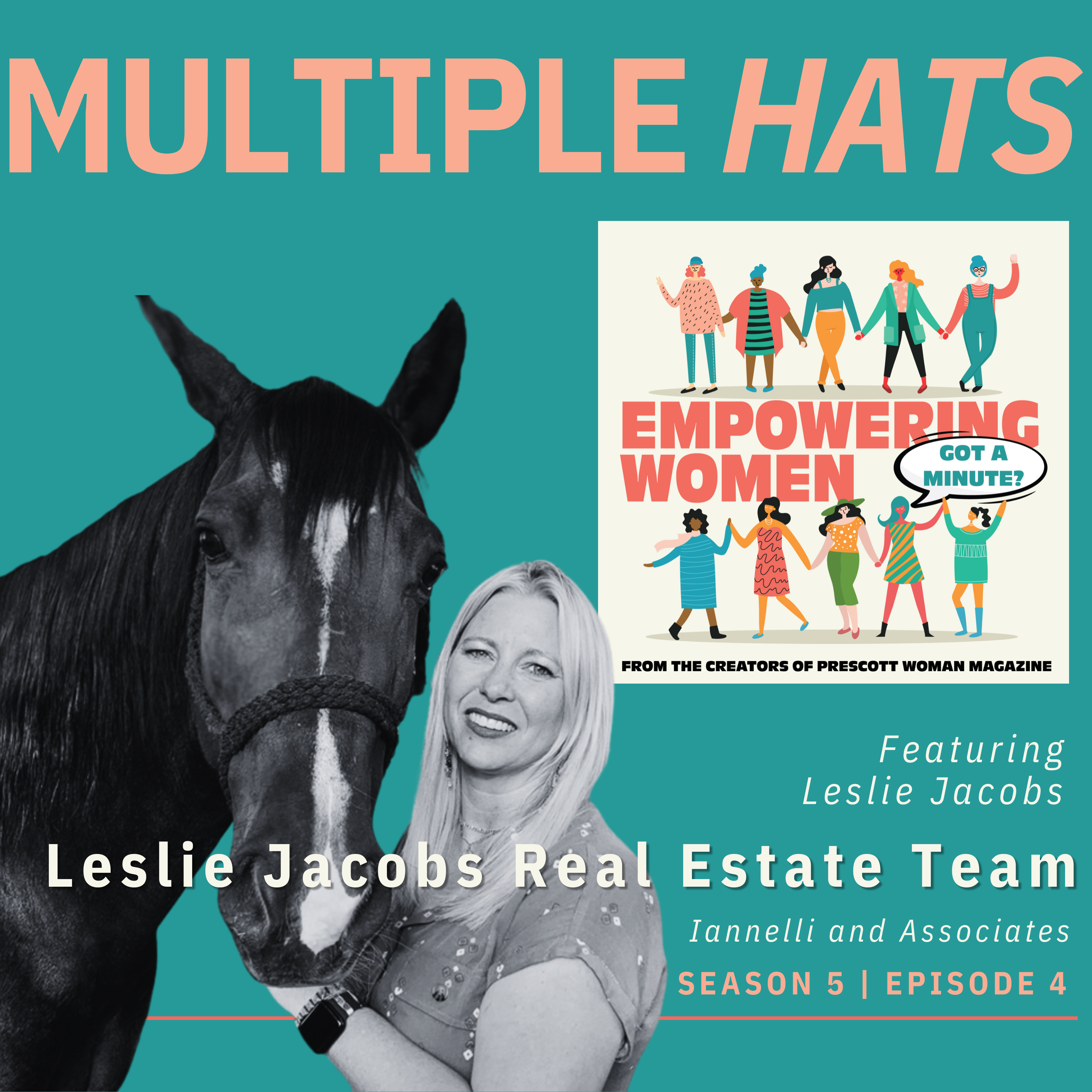 Leslie Jacobs was a single mom at rock bottom with no money when she started in real estate. At the lowest point in her life with no Christmas presents to give her kids, she determined through tears to go from victim to victor. With sheer determination and grit, and with the help of a steadfast mentor in her life, she climbed her way up to a multimillion-dollar realtor here in Prescott.
Leslie has four children and is now happily married. She is smart, authentic, and compassionate.  She has an incredible story to tell that encourages and empowers the women in her life.
Learn more at http://www.lesliejacobsteam.com/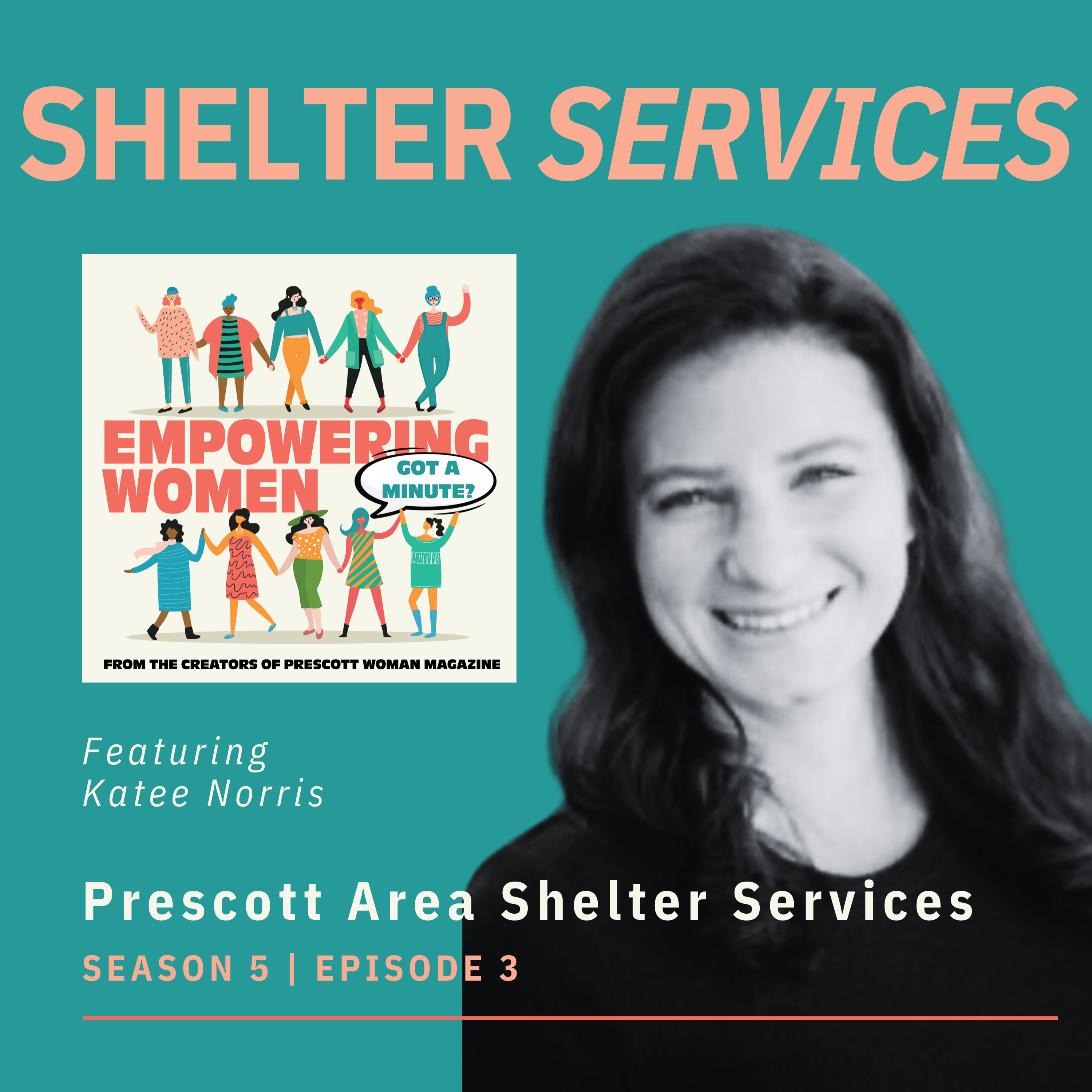 Katee Norris has been working at Prescott Area Shelter Services since 2012. She stepped into this role through the AmeriCorps Program as a VISTA, and after two years of service, she became the Director of Programs. Katee makes sure the shelter runs smoothly, and that the guests have a clean and safe environment, feel cared for, and are treated with kindness. She ensures we have volunteers to support the guests through meals, advocacy, and empowerment as the volunteer coordinator, and she dedicates endless amounts of time to writing grants, planning fundraisers, and creating new programs and expansions to better support the guests. Katee also became a Registered Nurse and works at a hospital in Flagstaff as an RN, BSN. Katee takes her experience at both the shelter and the hospital and learns from them to better serve and help people in need, no matter what situation they are in.
Learn more at https://prescottshelters.org/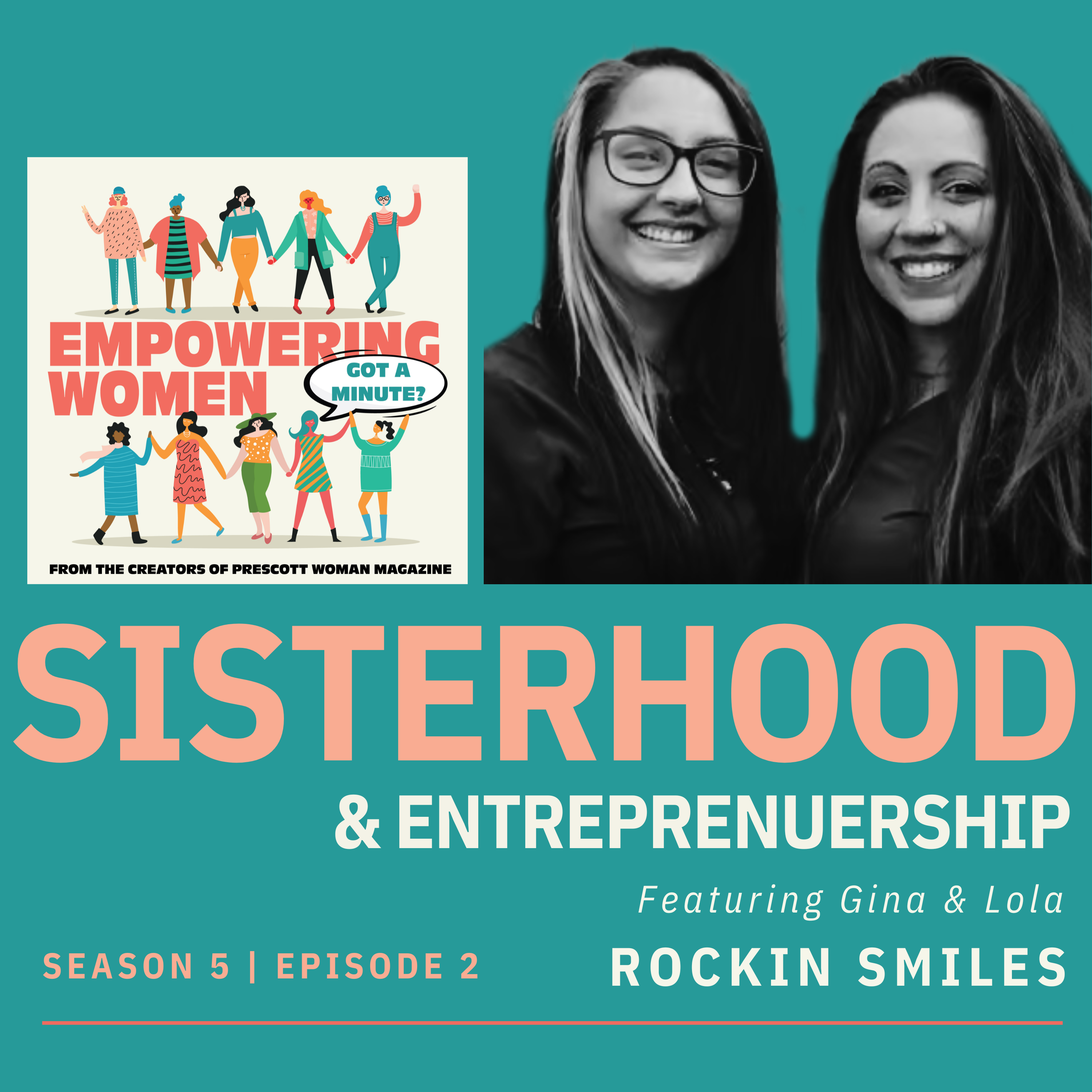 The owners of Rockin Smiles are sisters, mothers, and entrepreneurs. Today they talked to us about finding balance and the art of finding your smile.
Rockin Smiles is proud to serve the beautiful communities of Prescott and Prescott Valley, AZ, specializing in professional teeth whitening services. Their team of experienced professionals is committed to enhancing your smile and boosting your self-confidence.
Utilizing advanced whitening techniques and top-of-the-line products, Rockin Smiles ensures that your smile shines brighter. Their in-office procedures are complemented by our specially designed take-home products, providing you with the tools to maintain that gleaming smile and achieve lasting results.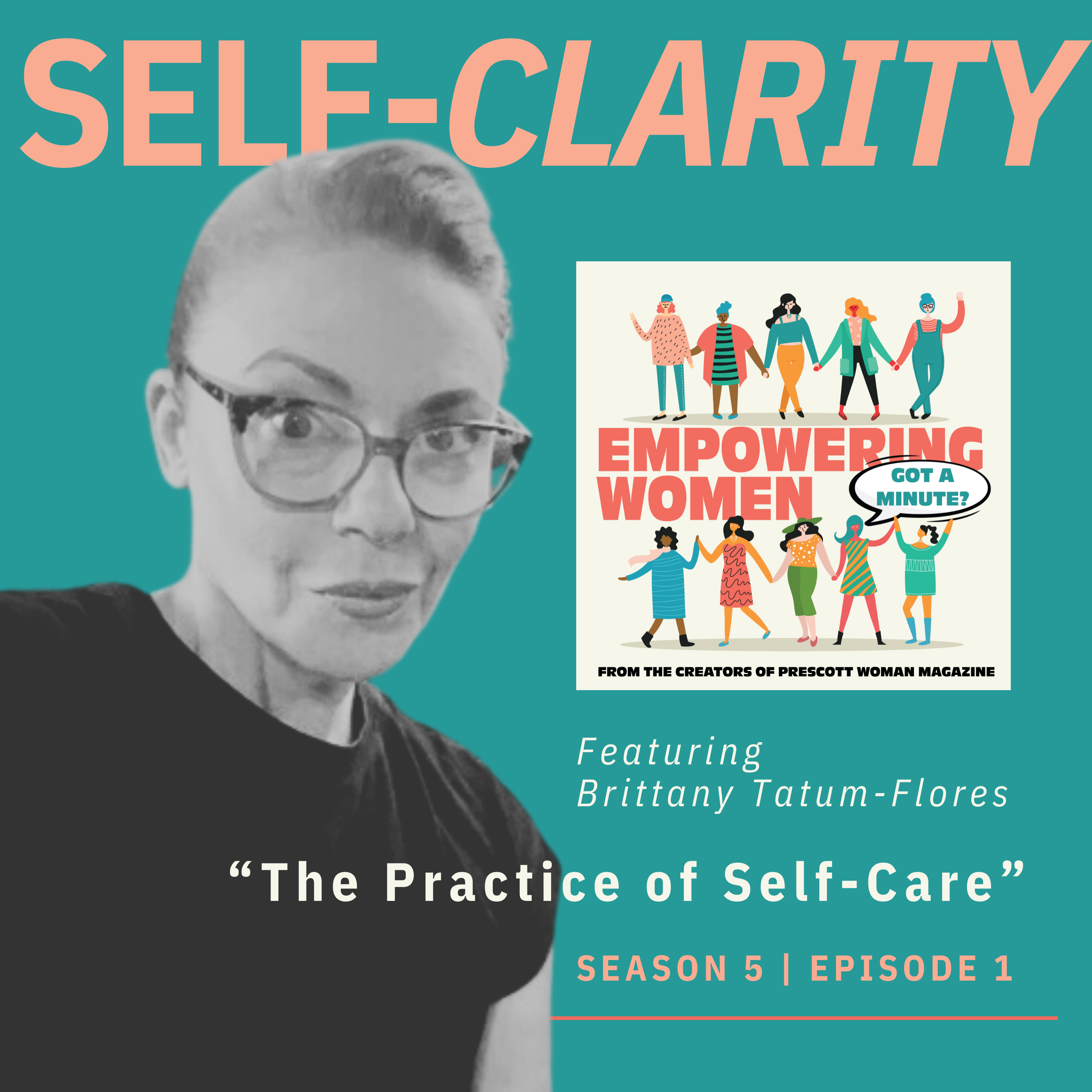 Today we chat with columnist, self-care guru, and podcaster Brittany Tatum-Flores about self-clarity.
Brittany Tatum-Flores (or Britt) is the owner of The Practice of Self-care and has been a contributing columnist for The Daily Courier for the last five years, her contributions primarily discuss self-care, the importance of self-care and generally, how to manifest more love and positivity into your life, to create a life you don't want to escape from with poor habits!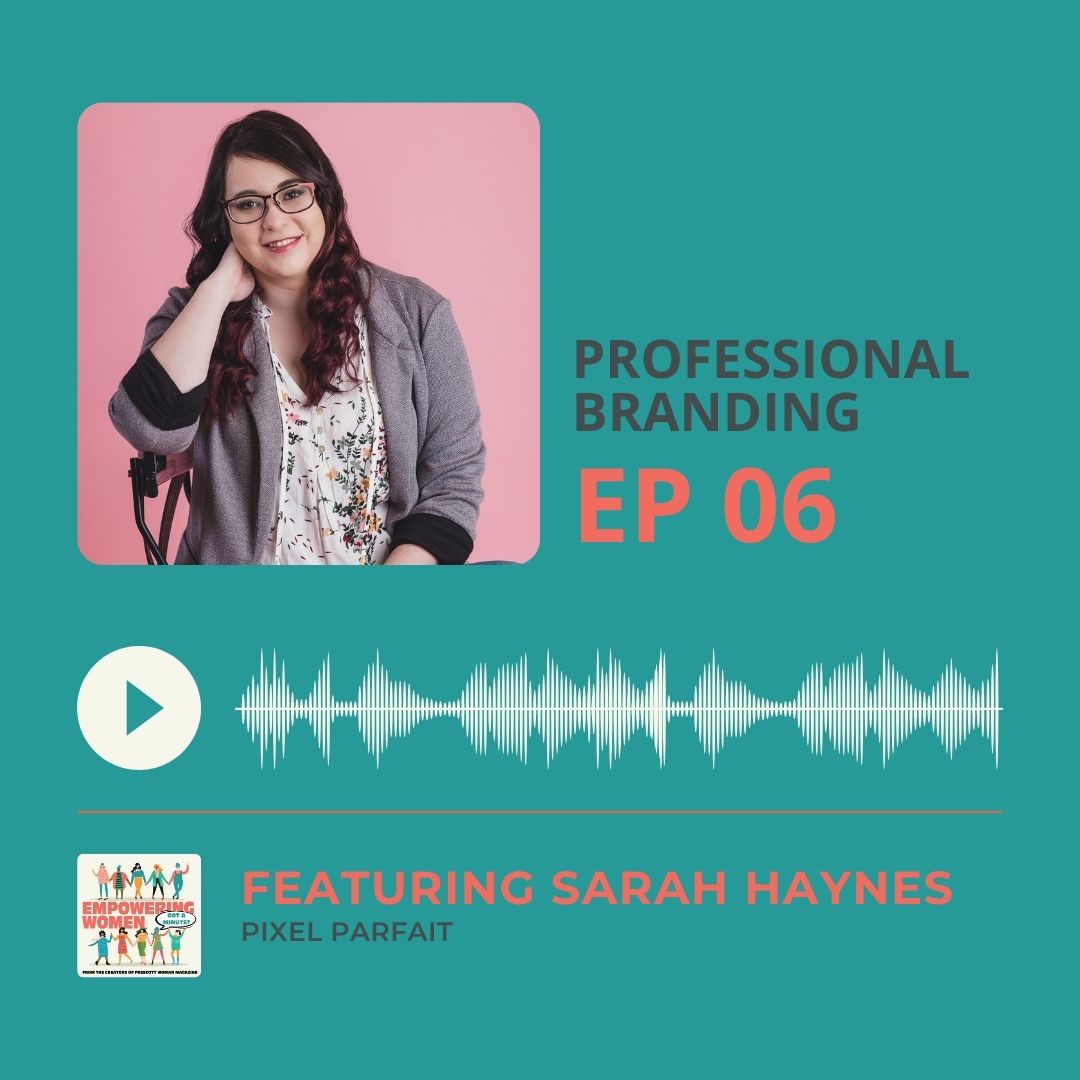 Sarah Haynes is the founder of Pixel Parfait, which provides graphic design, web design & online marketing services to small-medium size businesses around the country. Sarah has been in the design & marketing field for over a decade and specializes in helping businesses and individuals develop their brands.  Sarah has a passion for designing full branding identities and helping companies refresh their branding through fresh, clean, and cohesive design pieces.
For more info visit: https://www.pixelparfait.graphics/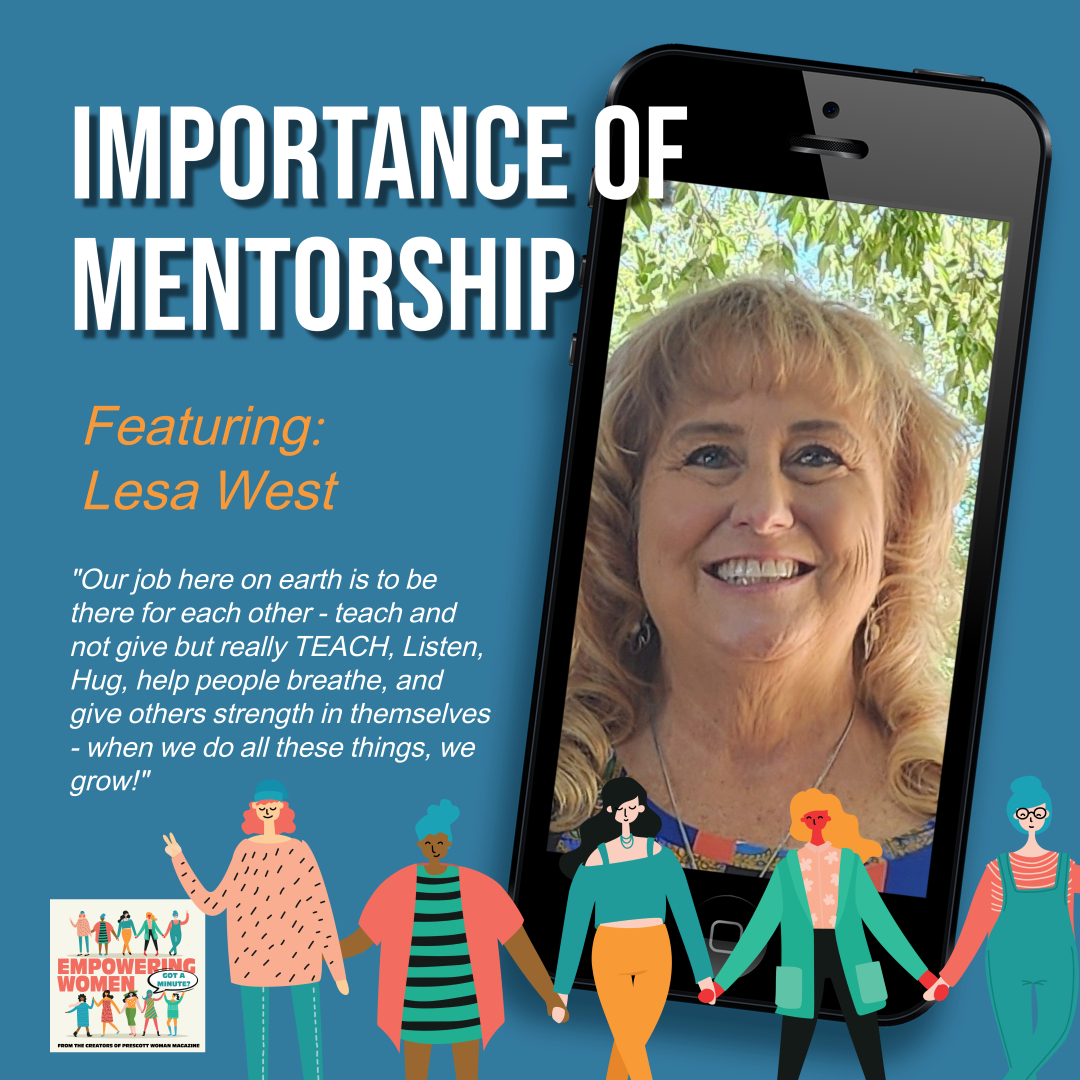 Lesa West, is the owner of New Life CPR, in Prescott, AZ but is originally from Tennessee. She says the best thing about what she does is having someone come up to her and say "I heard your voice in my head" when they had to either perform CPR or a First Aid situation. She says about mentorship: Our job here on earth is to be there for each other – teach and not give but really TEACH, Listen, Hug, help people breathe, and give others strength in themselves – when we do all these things, we grow!
For more info visit: https://newlifecpr.com/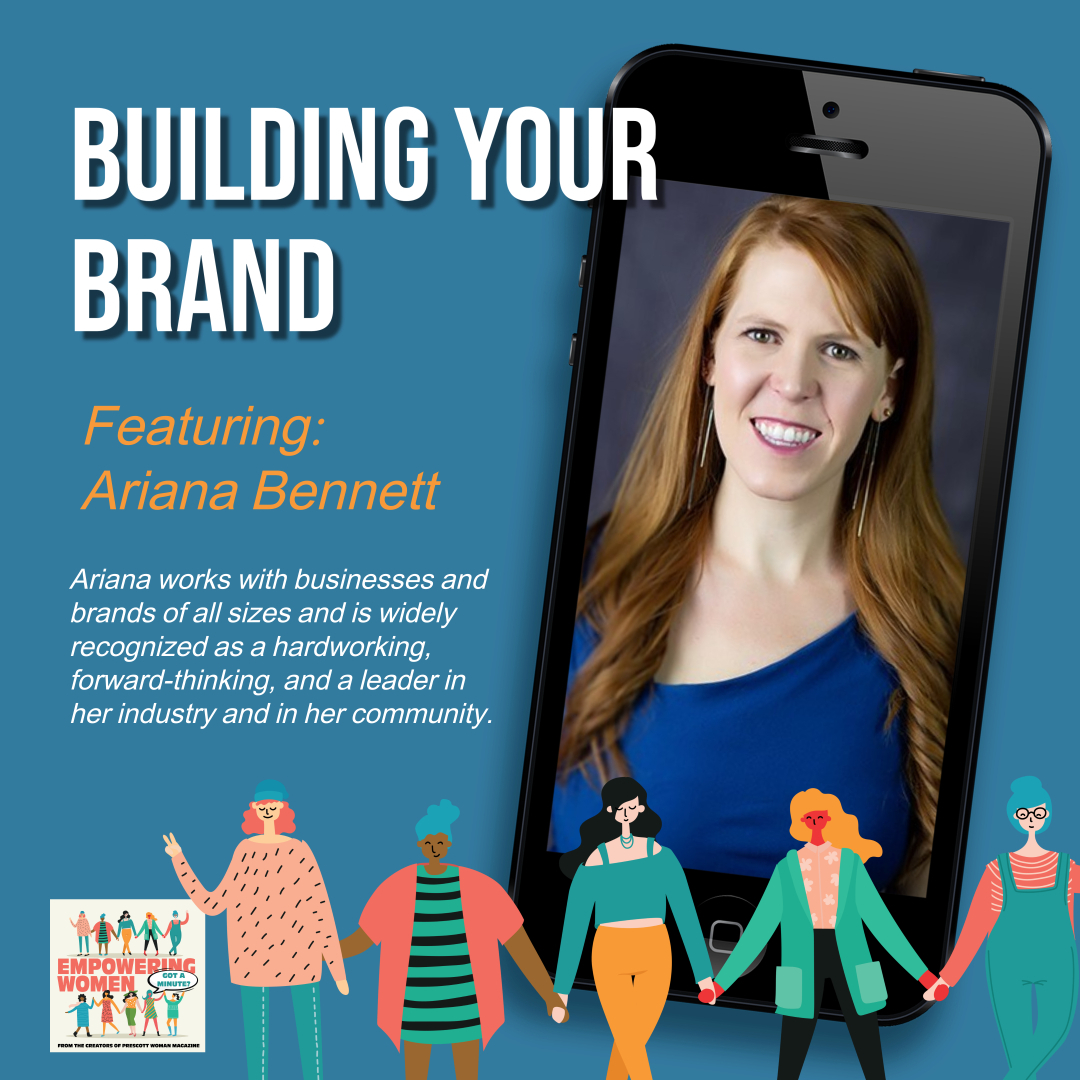 Ariana is a passionate, self-motivated, and career-driven individual with years of experience working in the marketing and advertising industry. Ariana finds that her success is accomplished in environments where she is surrounded by a team of creative minds that are excited to exceed their goals through hard work, unique approaches, and a love of laughter.
For more info visit: https://www.arianabennett.com/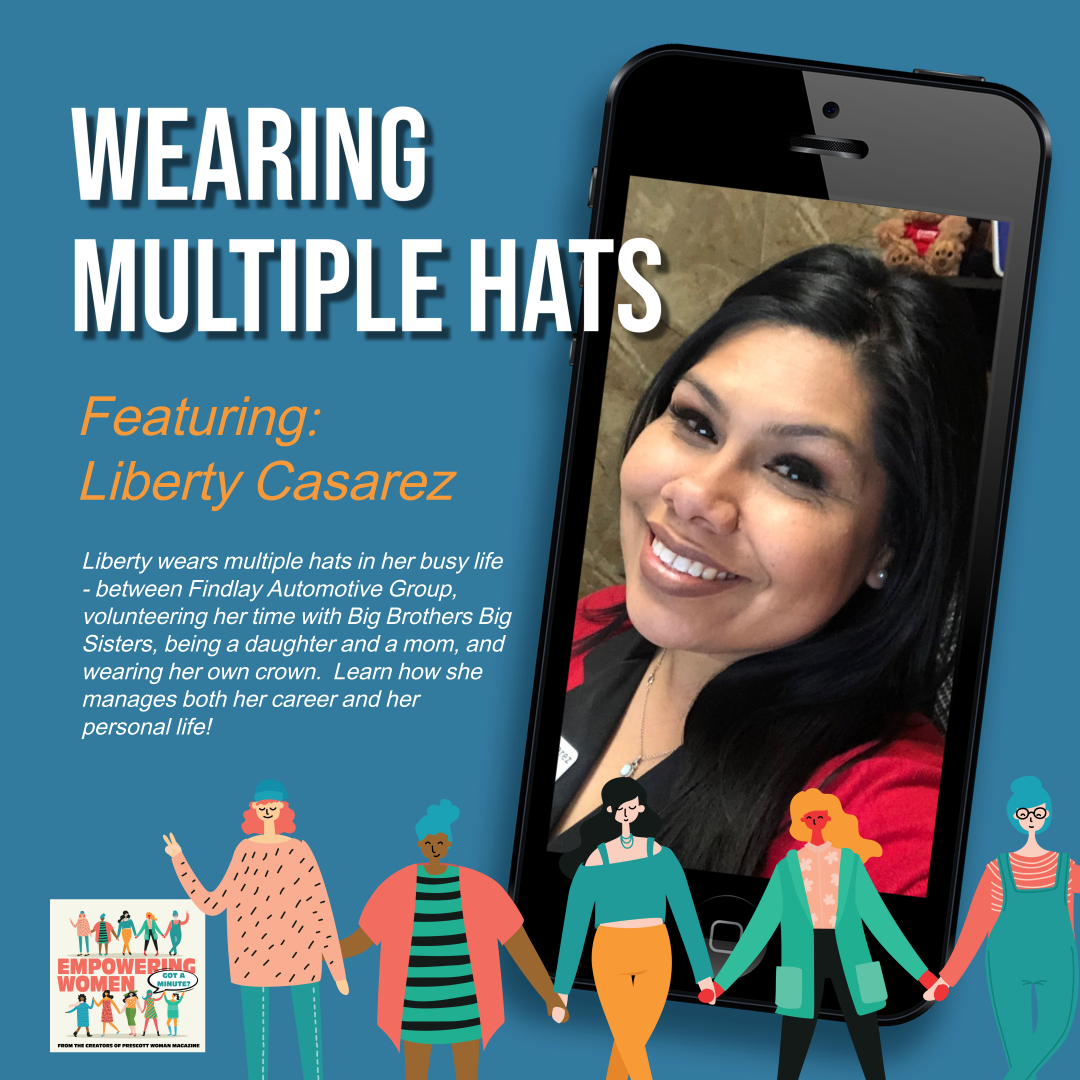 Liberty Casarez worked as a financial aid manager before entering the automotive industry. Liberty joined the Findlay Automotive Group in Bullhead City in 2014 and she started her career as a salesperson before being promoted to Internet and Marketing Manager positions.
For more info visit: https://www.findlaytoyotaprescott.com/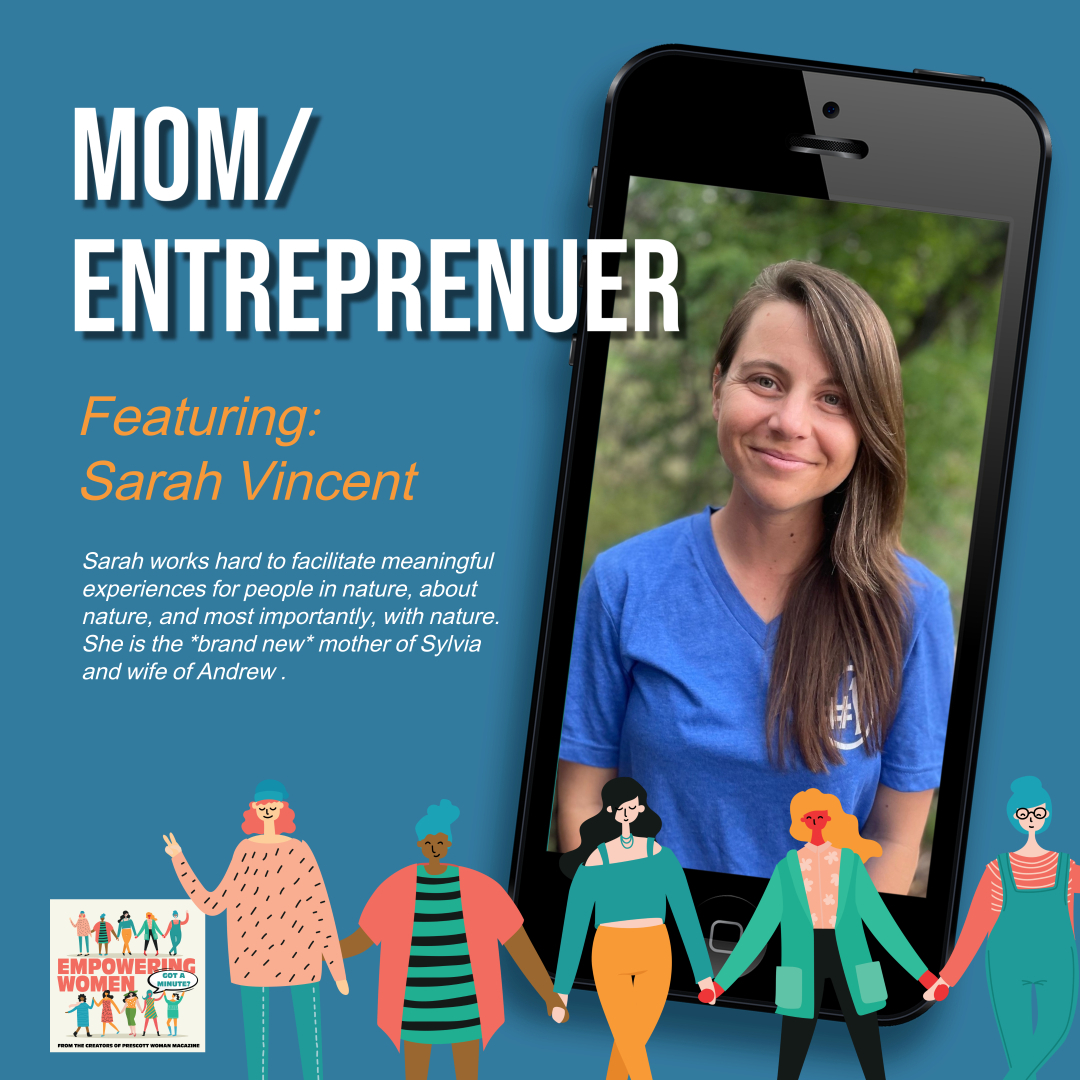 Sarah Vincent is the Education Director at the Highlands Center for Natural History. As a member of the Education team, Sarah brings a passion for science and a love for education.
Sarah brings experience in environmental and educational leadership – constantly learning from and celebrating the communities that make up the Central Highlands, human and non-human. She works hard to facilitate meaningful experiences for people in nature, about nature, and most importantly, with nature. She is the *brand new* mother of Sylvia and the wife of Andrew
For more info visit: https://highlandscenter.org/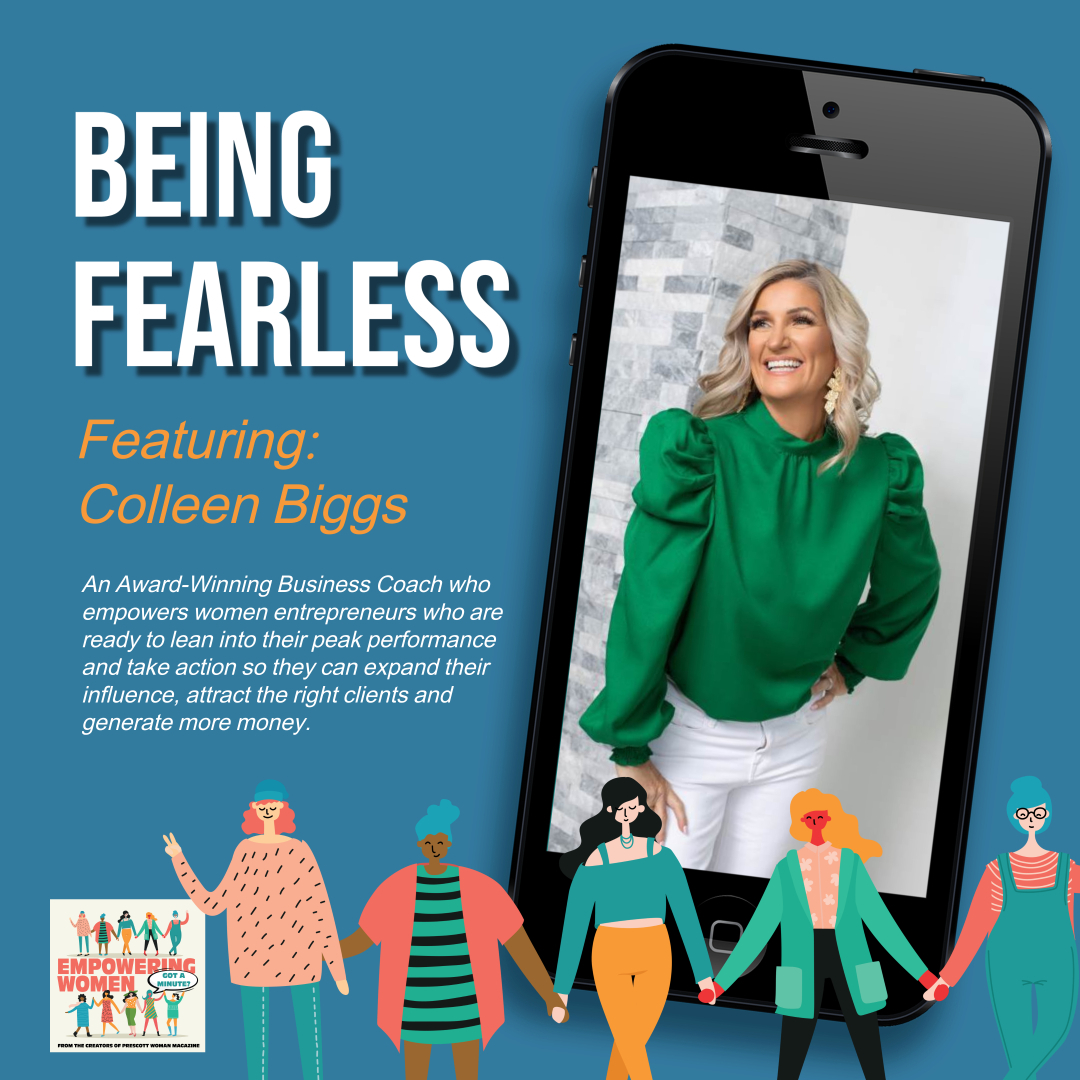 Colleen Biggs is an Award-Winning Business Coach who empowers women entrepreneurs who are ready to lean into their peak performance and take action so they can expand their influence, attract the right clients and generate more money.
With over 22 years of experience, she has launched over 340 businesses, is an International Speaker, and Author to five #1 International Best-Sellers with the latest being Step Into the Spotlight to Expand your Influence, the CEO and founder of L.E.A.P. and was awarded the Local Businessperson of the Year award and Top 10 Women Business Leaders of 2021. Colleen is dedicated to supporting, promoting, and fueling purpose-filled, powerful female voices — like yours — and giving you the tools to make it happen!
For more info visit: https://colleenbiggs.net/