Garden & Landscape
Learn more about gardening from Watters Garden Center and landscaping ideas!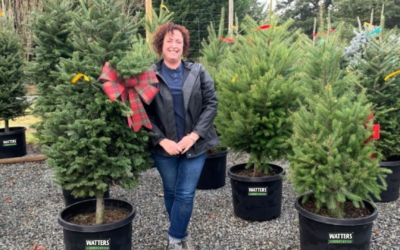 If you ever feel as if prying eyes are looking right into your home, and you'd love to enable hot tub sessions with maximum privacy from that too-close-for comfort neighbor, this is for you.
The solution to these unwanted invasions is not rocket science. Simply plant a wall of living trees and shrubs to block an undesirable view and create the privacy you desire! Now is the time to plant strategically placed evergreen privacy screens for maximum growth and seclusion in spring. Fall planting encourages fast-growing trees and shrubs to grow maximum autumn roots crucial for a lush wall in the spring.