Area Hikes
Learn more about local hikes; brought to you by The Hike Shack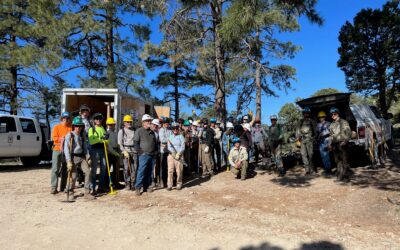 I recently had a conversation with Jason Williams, Prescott National Forest (PNF) Trails and Wilderness Manager, about what is happening with the trails out at West Spruce.
He told me the latest project is a new trail that will connect to the West Spruce Trail, which currently ends or begins on Forest Road (FR) 373 just before the cattle guard. I jumped in the truck and went to see how much they have accomplished.
To find this new trail, head past Thumb Butte about 1.8 miles, then turn left onto FR 373. Continue another 3.2 miles on the dirt road to a small parking area on the right, just before the cattle guard. This new trail takes off to the east and offers spectacular views as it twists and turns over two miles to Copper Basin Road.  
This section of trail will be slightly narrower and more difficult than the Circle Trail.