Two Prescott businesswomen team up for more than just events: they're on a mission to inspire women to empower one another
By Hilary Dartt • Photos by Trisha Shaffer
Local business owners Cecilia Lookingback and Candace Devine believe that when women come together, authentically, they can achieve powerful results.
Since the two met, they have cross collaborated on many projects, sponsoring and promoting each other's brands. The latest example of that: their brands will work together during the Pure Imagination Festival on May 20 in Prescott, alongside a lineup of other local businesses and partners.
The relationship Cecilia and Candace have developed is about an even bigger movement: women empowering women. Candace said she'd love to see businesses cross-collaborate on a larger scale, choosing female-led partners to support one another.
"Every woman has a special message to share," Cecilia said. "It's okay to be strong in who you are, regardless of how people see you. There's a light that shines when you're true to who you are."
And, Candace said, women with big dreams often have a similar vision of success: growth.
"How much more wonderful is it when that growth is rooted in the power of support and empathy? It's so much stronger to say we all have gifts to feed the whole."
Cecilia, the owner of Desert Rose Retreat, met Candace, founder of the Pure Imagination Festival and owner of Further West Productions when Candace came in for a hair appointment. As the two talked about their goals and approaches, they quickly recognized an alignment.
"We collaborated really well together," Candace said.
As they worked together on various projects, they became passionate about bringing awareness to the fact that there are strong support systems everywhere for women who are willing to show up authentically and in cohesive alignment with one another.
"It's about the synergy of women coming together to support women," Candace said. "It's not about competition."
Cecilia said she remembers a lot of competition amongst girls as she was growing up—it was about who was prettier or better. And, perhaps this mentality was still present when fewer women-owned businesses.
Now, though, Candace said, as more women manifest their dreams, "we're at the point where women realize there is plenty of pie. It's a much bigger pie if we all support one another."
Growing up, Cecilia said, she tried to hide. A skin condition, "different" body type, and "crazy, curly hair" made her feel like she didn't fit in. Adulthood, then, has been about learning to find her voice and speak it, no matter what.
She built Desert Rose Retreat around helping women reveal who they are on the inside, she said: "I already see your beauty and I want you to see it."
And Candace, a Grammy-nominated songwriter whose production company is comprised of all women, and who is among a very small number of women who produces music festivals, strives to set an example of authenticity and collaboration.
The two women, Candace said, "created a beautiful partnership, and are alignment in many ways," and they hope to continue growing a community of like-minded women.
"It's all about presenting your most honest self," she said, "and not being afraid to speak about the things you want to achieve—without fear of being criticized or failing or not being perfect. We're all just human and doing our best."
When we realize this and come together to manifest our goals, Cecilia said, "Growth happens really naturally. That's just how it works with women."
Learn more about:

Desert Rose Retreat at https://www.desertroseretreat.com or on Instagram @desertroseretreat.
Further West Productions at www.furtherwest.com or on Instagram @furtherwestproductions. 
Pure Imagination Festival at www.pureimaginationfestival.com or on Instagram @pureimaginationfestival.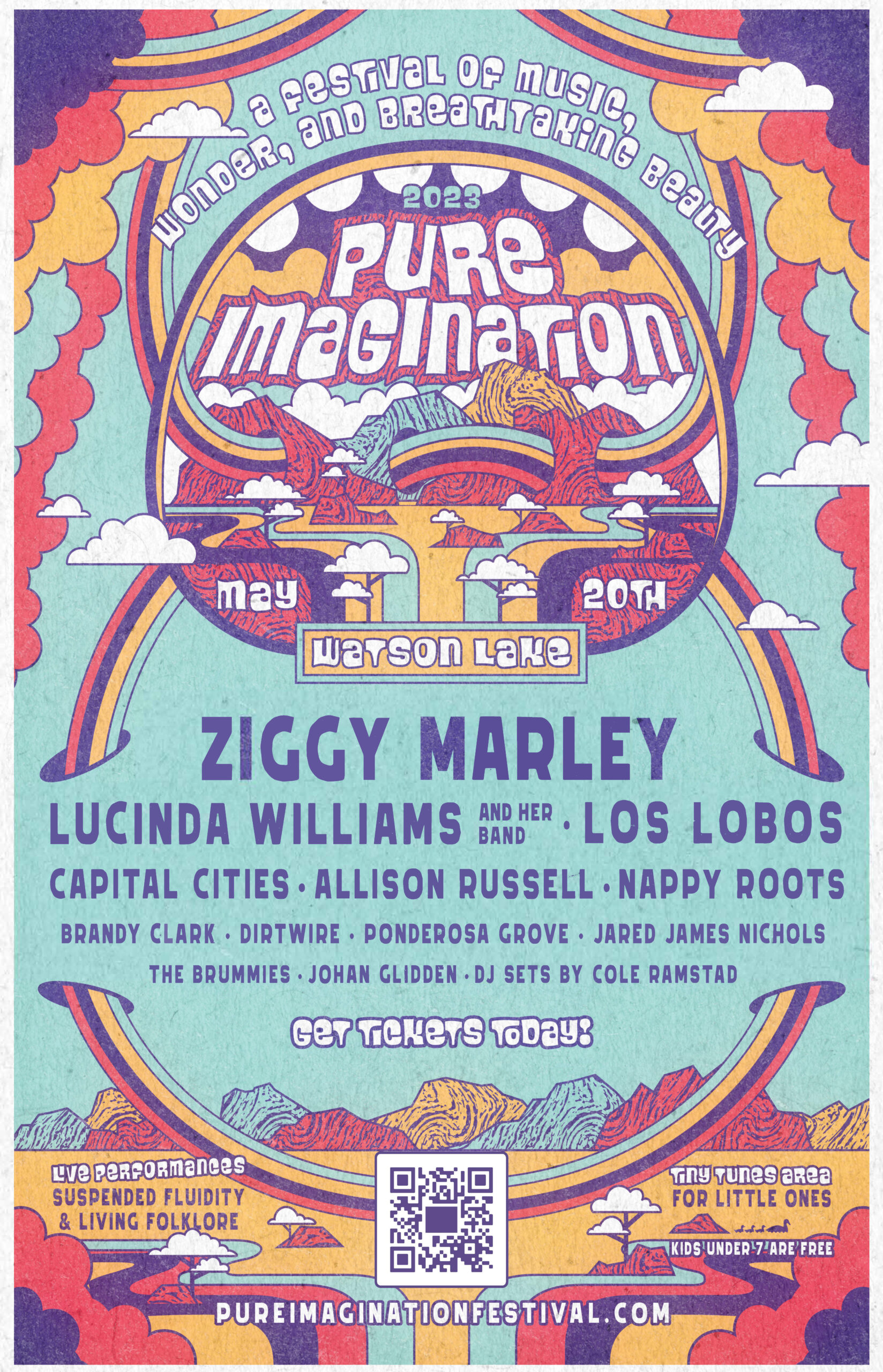 Pure Imagination Festival: An experience unlike any other
Creators tout the Pure Imagination Festival—scheduled for May 20, 2023 at Watson Lake Park—as "a festival of music, wonder, and breathtaking beauty."
In its second year, this spring's event will feature a special partner: Desert Rose Retreat. VIP tickets include entrance to Desert Rose's beauty bar, where guests can beautify themselves and get "vibed out" for the festival.
The 2022 festival lineup featured artists including Dawes, Talib Kweli, Rising Appalachia, Nikki Lane, Ponderosa Grove, and many more.
The festival's website touts it as "Arizona's most unique music festival marrying soundscape and landscape while leaving limited impact on the gorgeous topography of the region and Prescott's remarkable Watson Lake."
To see this year's lineup (which is subject to change), get details about the event, and buy tickets, visit www.pureimaginationfestival.com.