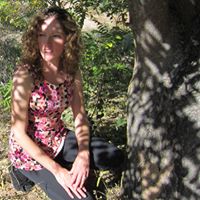 Before Sherry Rossman found the awesomeness of writing in the YA realm she dabbled in children's stories. Her first YA novel became an Amazon bestseller shortly before her publisher closed its doors. But she forged on, exploring fantastical ideas and discovering that our world is more magical than we give it credit for. In her experience working with young adults and, more recently, the elderly, she has learned that our individual lives are beautiful stories forged from adversity and perseverance. These observations inspired her recent novels and The Water Man, which earned a spot in the anthology Mythic Orbits 2016: Best Speculative Fiction by Christian Authors.
Sherry's early books are faith-inspired but feel drawn to tell stories for everyone, she's moving into the general market starting with her newest book, and first light horror story, Welcome to Velvet, AZ.
Sherry makes her home on the sunny-yet-piney side of Arizona with her family and sweet boxador, Bella.
Learn more at https://sherryrossman.com.