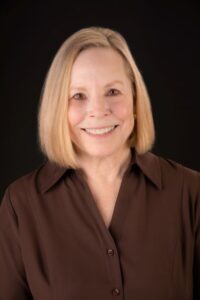 Lynn Kaylor jokes that she wrote her first romance in junior high. It was a short, sweet historical story of two twelve-year-olds—the boy Native American and the girl a white settler.
Then real life took over, and she had a long career as a software developer for companies such as IBM, Blue Cross Blue Shield, and Beech Aircraft.
Retired now and settled with her husband in Prescott, Lynn is back to her first love — writing romance. This time her stories have swung to the other end of the age scale. Her genre is Silver Fox or Seasoned Romance, with characters in their fifties and sixties.
Lynn's first two novels — One Fine Day You're Going to Love Me, and One Fine Day You're Going to Need Me — were published four months apart with the second released just this February. Lynn has plans for additional books in the collection, but first, she's completing a fantasy/paranormal. All her stories take place in contemporary Prescott.
Lynn's works are available at LynnKaylor.com, Barnes and Noble, Amazon, or wherever books are sold.