The Women of the Prescott Downtown Partnership
Build Business & Relationships in the Gem of Prescott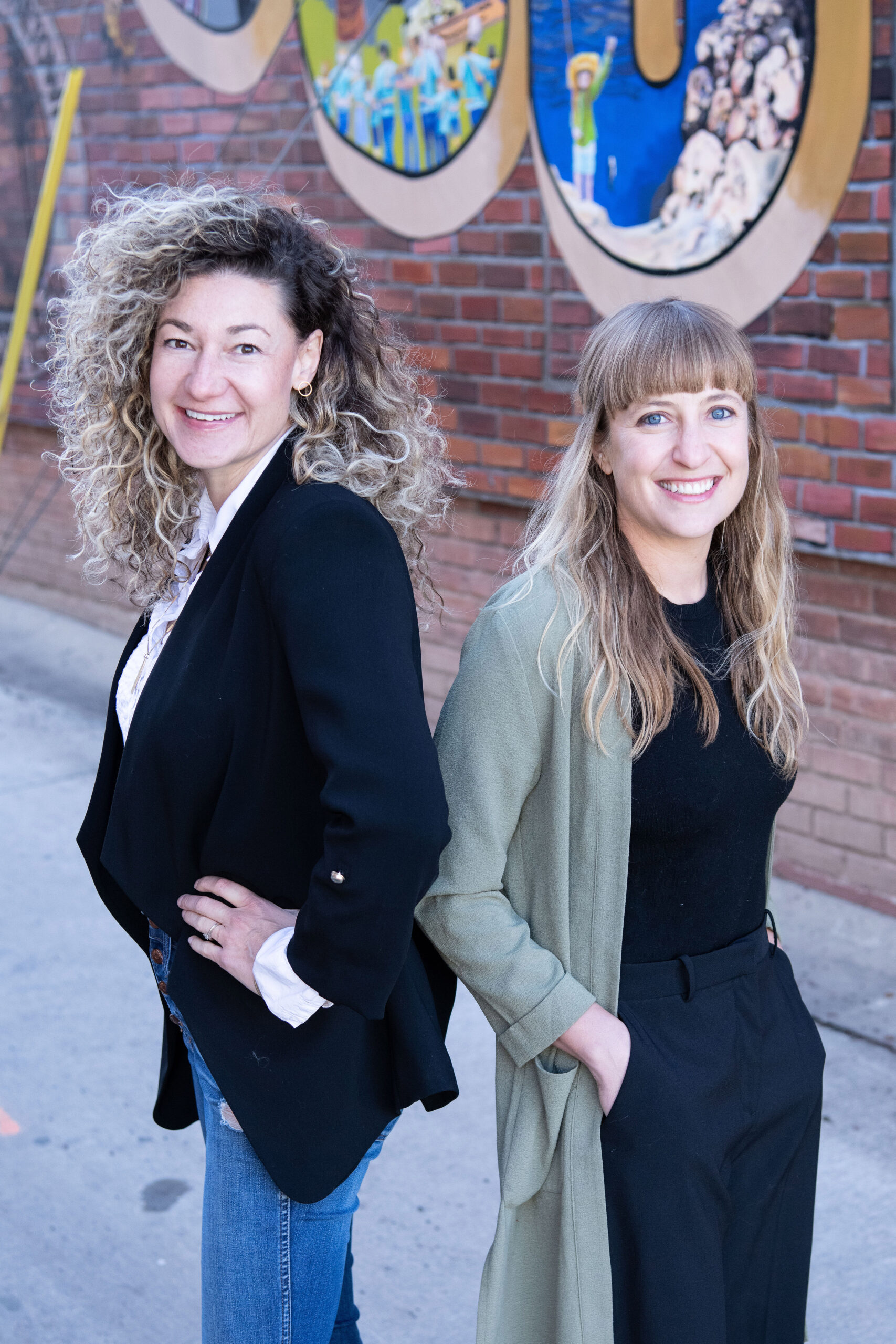 Northern Arizona Events:
Nikki Amato and Cate Wilson
Northern Arizona Events Lands in Prescott Bringing Fresh Activities to the Area
While jointly serving on the board for The Launch Pad Teen Center in Prescott, Nikki Amato and Cate Wilson formed a fast friendship with the idea of bringing a variety of fresh events to the Prescott area through their business Northern Arizona Events. Having both traveled the world and lived in several cities throughout the U.S., they now love the creativity that their new business allows. Amato, who is from Wisconsin and moved to Prescott in 2014, and Wilson who moved to Prescott in 2006 with a desire to escape the New England winters, have found a way to meld their talents and bring people together in a way that allows them to nurture their creativity while providing a backdrop for others to have fun and move out of their comfort zones. Says Amato, "We are working on having four standard events throughout the year that appeal to locals and tourists. We had a successful Turkey Day 5K and Family Fun Run on on Thanksgiving, and we've also created ping pong tournaments, silent discos, wine events, podcasts, brunches and polar plunges." Wilson says, "Working downtown is the best of both worlds. We often meet at coffee shops and restaurants throughout downtown Prescott, and we have the chance to work with other businesses downtown since most of our events occur at many of the conveniently located venues." In addition to creating new offerings, Northern Arizona Events is hired for corporate events like VIP appreciation parties and for private functions. 
928-273-2094 or 262-496-5108
Manifested Art:
Lisa Winter and Diane Tripp
Manifested Art: Turning a Passion into a Business at the Heart of Downtown Prescott
New England natives Lisa Winter and Diane Tripp of Manifested Art in the Bashford Courts Building downtown recently celebrated the business's second anniversary and customer appreciation with a party on February 14, 2020.  "Although we've been in business only two years, it was a great opportunity to show our customers how grateful we are for their support. We featured music, hourly giveaways and a raffle for a quartz cluster."  The business, who supports fundraisers for firefighters, seniors, schools and the downtown tree lighting, offers unique services such as on-the-spot stone identification, book and jewelry referrals to other shops, and support for local artists by showcasing and selling their work.  Both feel that sharing space with the Prescott Brewing Company could not offer a better location. With a view of the courthouse square, being downtown provides the perfect energy. Says Tripp, "We are in unique position to meet so many people with the thousands of visitors that come here each year.  Watching the ebb and flow from the second floor is really appealing." The shop carries crystals and stones from all around the world, along with an amazing quartz collection that rounds out the offerings. What started with rock collecting at a young age by Winter, the duo began selling stones at psychic fairs.  "We had such a good time that we decided to open up a shop! We love sharing our knowledge earn love for stones with shoppers and visitors. What more could you ask for?"
130 West Gurley St, Prescott, AZ 86301 on the Second Floor of Bashford Courts. 
928-713-6618.