Strong Families, Happy Kids
Parenting Tips from Prevent Child Abuse Arizona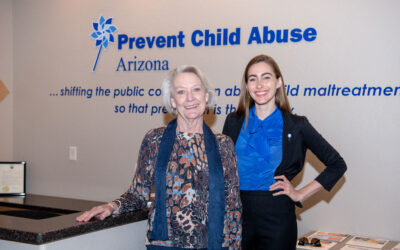 The past several months have served as a prime example of challenging times. Within a few short weeks, parents went from busy and connected to long, unscheduled days, socially distanced from friends and family (and surrounded 24/7 by their kids).
For lots of people, this change has been stressful.
Eventually, the pandemic will be over, but even that will be a transition … maybe even a stressful one.