Family
Each family is unique and different. We celebrate your family.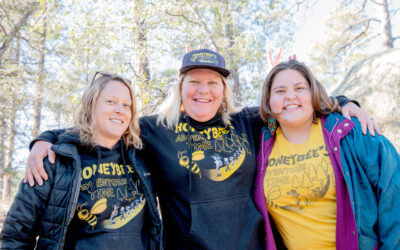 At first glance, an observer of Honeybee's Adventure Time programs would see a bunch of kids playing outside: climbing rocks, trees, and mountains; building forts; jumping over (or splashing in) creeks.
But Honeybee Slayton, founder, knows that while they're engaged in the simple act of playing, the children she spends time with are gaining invaluable experience.