Education
Learn about the women leading education in the Prescott area.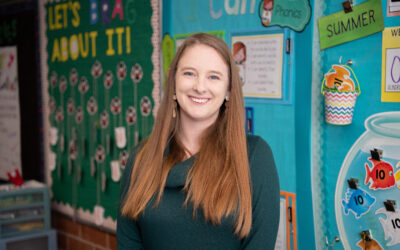 Taylor Howard and Joey Bemis met on Valentine's Day six years ago, while they were both students at the University of Arizona in Tucson.
After a rocky initial start (she didn't remember his name when they met up the next time), Taylor said, "It didn't take long for us to pretty much spend every waking moment together."
Later this year, they'll tie the knot—promising to spend the rest of their lives together.
Taylor, who teaches kindergarten at Taylor Hicks Elementary School, said she and Joey are planning their ideal "fairy tale" wedding: an intimate occasion with just 38 guests at a treehouse retreat in Washington state.