Women in Business
Featuring women business owners in Prescott.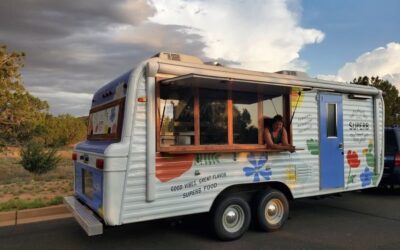 Food, whether in the making or eating of it, has been a source of the community since humans began using fire. A uniquely food-centric form of community has just opened in downtown Prescott.
Having a commissary kitchen in Prescott has been the dream of many, especially Kathleen Yetman, Executive Director of Prescott Farmers Market (PFM.) She first saw the need for such a space when PFM conducted a feasibility study for a local food center in 2018.
Fast forward three years to PFM receiving grant funding from the Department of Agriculture, and now the dream has been realized through NoCo Community Kitchen. Named after its location, NoCo is bringing new life and new members of the local food community to North Cortez Street just two blocks from where PFM began 25 years ago.
read more